MOSCOW (Sputnik) — France's upper house of parliament, the Senate, would continue its efforts aimed at lifting the sanctions imposed against Russia, discussing the issue with the parliaments of other European states, a French senator said Friday.
"You have had a keen eye for the fact that the French Senate is moving toward lifting sanctions and I am sending you a message that it would be actively engaged in these activities not only in France, but through a parliamentary dialogue  with all European countries," Jean Bizet said at a meeting in the upper house of the Russian parliament, the Federation Council.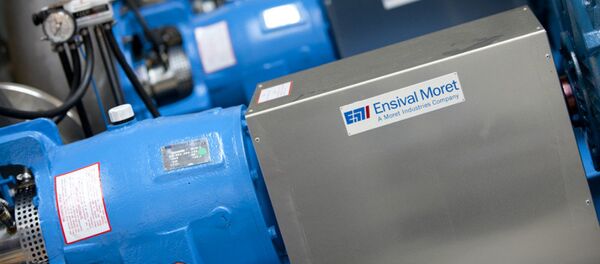 8 September 2016, 11:49 GMT
Since 2014, relations between Russia and the European Union, including France, deteriorated amid the crisis in Ukraine. Brussels, Washington and their allies have introduced several rounds of anti-Russia sanctions since Crimea became part of Russia and over Moscow's alleged involvement in the Ukrainian conflict.
Russia has repeatedly refuted the allegations, warning that the Western sanctions are counterproductive and undermine global stability.