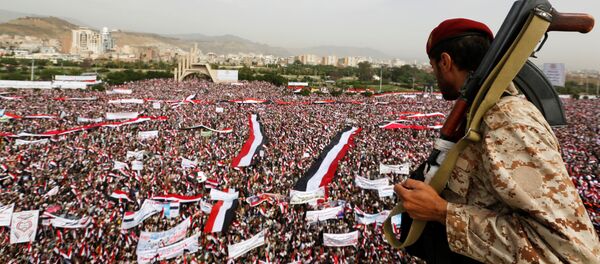 23 August 2016, 16:56 GMT
MOSCOW (Sputnik) — The Iranian Foreign Ministry denied Friday that a ministry official had visited Yemen for talks with the leaders of the Houthi movement.
On Thursday a Saudi newspaper, Al Watan, alleged that Iranian Deputy Foreign Minister for Arab and African Affairs Hossein Jaber Ansari had traveled to the Yemeni capital Sana'a for talks with the Houthis.
"Fabrication of such news by Saudi media takes place while the route to Sana'a has been closed for several months and Saudi Arabia does not even allow Yemeni nationals to travel" to the city, spokesman Bahram Qassemi was quoted as saying by Press TV.
The Saudi media outlet claimed that the Iranian official had asked the Houthis to announce the formation of a new government in cooperation with the Yemeni political party of General People's Congress.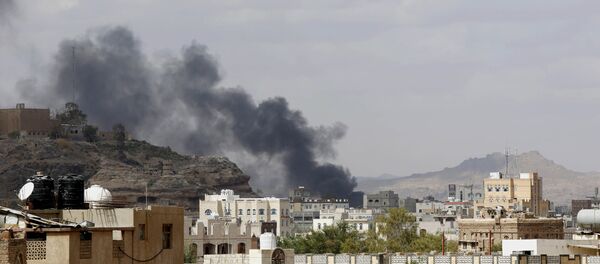 7 January 2016, 10:55 GMT
In September Saudi Arabia sent a letter to the UN Security Council accusing Iran of transferring weapons to Houthi fighters.
Yemen has been engulfed in a military conflict between the government headed by Abd Rabbuh Mansur Hadi and Houthi rebels, the country's main opposition force, since 2014.
Since March 2015, the Saudi-led coalition of mostly Persian Gulf countries has been carrying out airstrikes against the Houthis at Hadi's request.