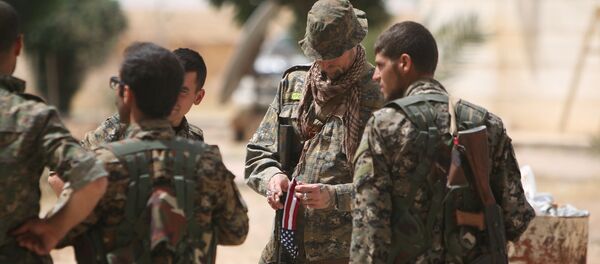 6 October 2016, 18:56 GMT
Syrian journalist and political analyst Kevork Almassian told Radio Sputnik's Brian Becker that a US announcement that it would halt coordination with Russia is "misleading," as there was no genuine cooperation in the first place, given the parties' contradicting approaches to ending the Syrian civil war.
According to Almassian, Washington was likely not interested in preventing violence in Aleppo, as it is satisfied with the status quo and supports the al-Nusra Front — an al-Qaeda-linked violent jihadist group —  while the Russians and Syrians are determined to liberate the city at any cost.
"The Americans were forced, I believe, to halt this cooperation because they feel that they are embarrassed in front of their allies at least in the Middle East, and they're also embarrassed that their strategy is not working in Syria," Almassian said during the Loud & Clear broadcast.
Political writer Diana Johnstone, participating in the program, agreed with Almassian, saying that the US has all along had the single objective of eliminating the independent Arab nationalist government in Syria and putting a US-controlled puppet in its in place. That plan, she said, has failed, and now the new strategy is "simply to destroy Syria." Keeping the war going is in the interests of the US and its allies in the region, namely Israel and Saudi Arabia, she said.
"These powers have joined together to destroy the legitimate state of Syria, and that's what this is all about," Johnstone told Radio Sputnik.
Deliberation by the Obama administration to begin a direct bombing campaign against the Syrian Army is a consequence of losing the proxy war in Syria, according to Almassian. The US President, however, is not likely to take such drastic measures, he believes, especially when acknowledging how the balance of power on the ground has shifted toward the interests of the Syrian Army, supported by Russia.
"This is all a media talk at the moment," he said, "If the Americans bomb Syria, I think it will be a World War. I mean, this is not an exaggeration," he warned, explaining that a direct intervention would result in unpleasant consequences.
Johnstone, meanwhile, was less optimistic.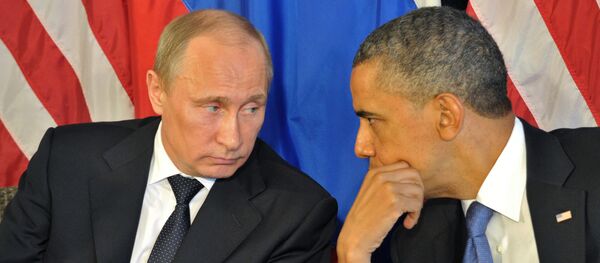 6 October 2016, 17:32 GMT
"The United States has already bombed Syrian soldiers, killing over 60 and wounding a hundred, and saying, 'Oh dear me, we didn't know we were doing that,' which I don't think any sane person can believe for a minute," she said. "The US doesn't want to send in foot soldiers, that's the policy now, the United States wants to wreck the rest of the world from a safe distance."
If the US carries out the bombing, the possibility of an even wider conflagration, with the Russians against the Americans on one side, and the Saudis against Iran on the other, is very high, Almassian suggested.