On Saturday morning with the Republican Party all but folding on Donald Trump's candidacy as leading GOP lawmakers and powerbrokers called for their nominee to step aside, the bombastic billionaire turned politician found support from a woman who claims to have been the victim of sexual assault – Juanita Broaddrick.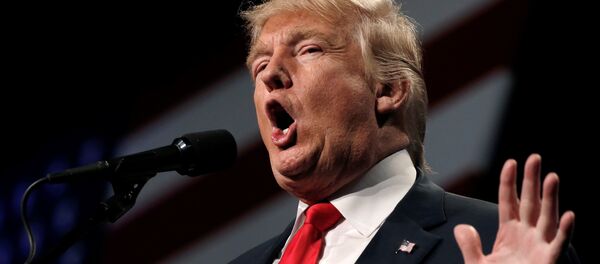 8 October 2016, 05:27 GMT
The 73-year-old woman who worked as Bill Clinton's secretary 38 years ago has long claimed that the former President raped her and has played a prominent role in badgering her alleged former sexual assaulter since January when she posted on Twitter that she was raped and "Hillary tried to silence me" before saying "it never goes away."
It remains to be seen whether Broaddrick's words on Saturday morning in defense of Trump and in opposition to the Clintons is too late as a number of leading Republicans including Congressman Joe Heck who is in a razor-tight race for the US Senate in Nevada, former candidate Carly Fiorina, Congressman Jason Chaffetz, Mitt Romney, and others have demanded he immediately step down.
Trump fell into controversy on Friday when a tape was released of a hot mic conversation with Billy Bush, cousin to George W. Bush and Jeb Bush, where the Republican nominee bragged about his prowess with women, his desire to have sex with a married woman, and how he just "grabs [women] by the p----. You can do anything," reinforcing a view that Trump is a foul-mouthed misogynist.
While the media was quick to admonish Trump calling him a "sexual predator" and a symbol of "rape culture."
Juanita Broaddrick has a different view saying "How many times must it be said? Actions speak louder than words. Donald Trump said bad things. Hillary Clinton threatened me after Bill Clinton raped me."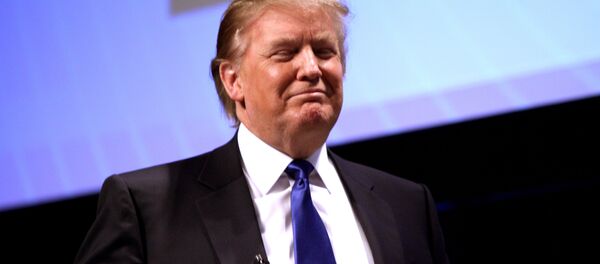 8 October 2016, 04:54 GMT
She went on in a second tweet to say that "Hillary calls Trump's remarks 'horrific' while she lives with and protects a 'Rapist.' Her actions are horrific."
One week earlier Broaddrick assailed the Clintons writing an open note on Twitter to Chelsea Clinton saying, "Chelsea, you said you don't remember a time in your life that your parents weren't being attacked. There's a very good reason for this – your parents are not good people. Your father was, and probably still is, a sexual predator. Your mother has always lied and covered up for him."