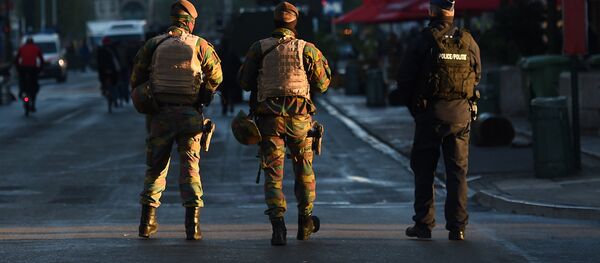 1 October 2016, 20:46 GMT
MOSCOW (Sputnik)
–
Some 3 million of the nationals are expected to come to 1,996 polling stations throughout the country to elect members of its 141-seat unicameral parliament. Total of 16 political parties will participate in the parliamentary election.
According to Lithuania's legislation, 70 lawmakers will be elected in a nationwide constituency under a proportional system, and 71 lawmakers in single mandate constituencies under a majoritarian voting system.
According to the Spinter Tyrimai poll, commissioned by the Delfi.lt news portal and carried out on September 19-27, three parties are expected to lead in the election: the Social Democratic Party would gain up to 15.6 percent, the Peasant and Green Union would gain 12.4 percent, and the Conservative Party would gather 10.5 percent of the votes.