Syrian fighter jets struck the positions of al-Nusra Front terrorists in the provinces of Idlib, Hama and Homs in a severe escalation of the fight against the al-Qaeda affiliate that has been the vanguard in recent months of the effort to topple the Assad government reports Syria's SANA news agency.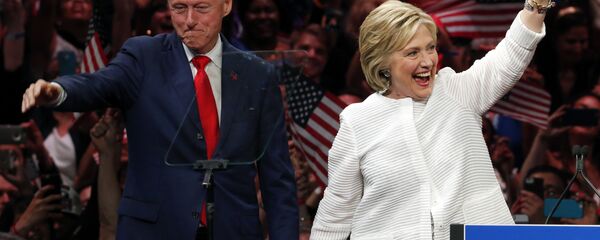 9 October 2016, 18:22 GMT
A Syrian military source speaking on the condition of anonymity said that government fighter jets smashed terrorist positions in the towns of Khan Shayku and al-Tamana'ah, the region of Jisr al-Hish, the cities of Saraqib and Jisr al-Shughur, the towns of Murak and Tayban al-Iman, the city of Suran and the villages of Atshan and al-Lataminah.
Additionally in Ezzeddin district in the province of Homs, two senior terrorist commanders – Mohammad Mounir Dabbous and Rakan Abu Abdu al-Homs – were killed and five vehicles were destroyed after the Syrian Air Force bombed their compound.
The aggressive air assault against Al-Nusra Front came after Russia was forced to veto the French draft of a United Nations Security Council resolution that called for a halt in airstrikes by the Syrian government and Russia in East Aleppo, but that patently ignored the growing scourge of the terrorist group Al-Nusra Front.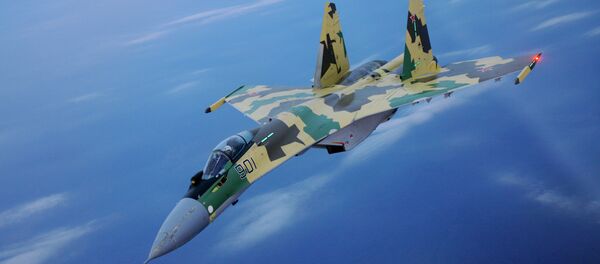 9 October 2016, 18:15 GMT
The Russian Foreign Ministry blasted the French proposal as an act of grandstanding that "distorted" the realities on the ground in Syria in the wake of the collapse of the US-Russia brokered ceasefire in September with Moscow reiterating that the target of airstrikes are Al-Nusra Front terrorists who continue to undermine efforts at the cessation of hostilities. 
The position advanced by Russia, in its own draft resolution before the Security Council that failed to secure a sufficient vote, mirrors the analysis by UN Special Envoy for Syria Staffan de Mistura who, while troubled by the human impacts of the fierce bombing campaigns in Aleppo, argued that in order to secure a lasting piece the al-Qaeda affiliate Al Nusra Front must be removed from the situation.