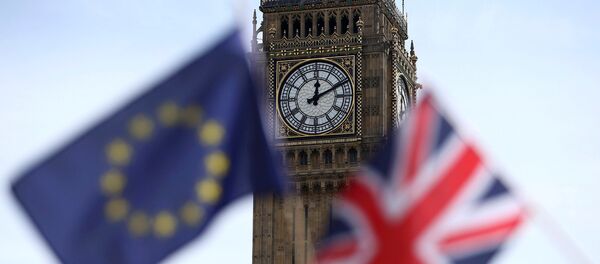 7 October 2016, 17:54 GMT
Prime Minister May travels to Copenhagen Monday (October 10) for talks with PM Lars Lokke Rasmussen, before hopping across to The Hague for further talks with Dutch PM Mark Rutte.
The governments in The Hague and Copenhagen will play a critical role in the negotiations between London and Brussels over Britain's new relationship with the EU in a post-Brexit world. Britain has been trading with the Netherlands for centuries and the Netherlands have most to lose if Brexit leads to a standoff between the EU and Britain.
On the other hand, Denmark has shared a similar series of opt-outs from various EU treaties — many the same as the UK — and will be seen as an ally when it comes the arguments over "a la carte" EU membership. 
Britain and the Netherlands are both historic trading nations. They fought four wars in the 17th and 18th centuries — all over the possession of trading routes. The Anglo-Dutch treaties of 1814 and 1824 finally shared out British and Dutch territories across the globe, leading to a common path on international trade.
Today, the UK is the most popular destination for Dutch investors and the second largest investor in the Netherlands. For many years, the Netherlands has been one of the UK's top five trading partners.
In November 2010, the Netherlands and the UK agreed to hold a Strategic Business Dialogue between Dutch and British companies to help them find new markets, eliminate trade barriers and improve the investment climate in both countries.
The unique relationship between London and The Hague is epitomized by two global companies that are Anglo-Dutch owned: oil and sag company Royal Dutch Shell and consumer goods giant Unilever. Whatever the outcome of the EU Brexit negotiations, the Dutch will be highly sensitive to the need to remain on good terms.
Common Opt-Outs
Denmark will play another crucial role, in the it has managed to opt out of various treaties along with the UK. Britain — along with Ireland — is not a member of the Schengen borderless Europe agreement. Denmark — although a member of Schengen — retains the right not to take part in any future development of it.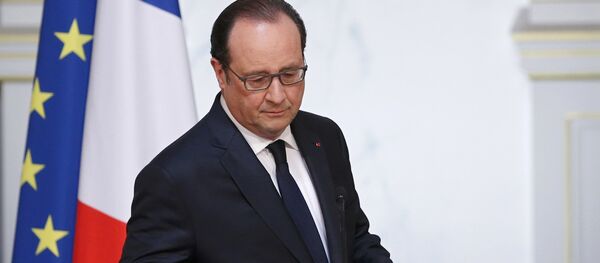 7 October 2016, 12:39 GMT
Denmark — like the UK and Ireland — has opted out of parts of the Justice and Home Affairs pillar of the EU, allowing them to opt out of legislation relating to justice and home affairs on a case-by-case basis. Denmark has also secured a unique agreement on EU citizenship. EU citizenship "shall complement and not replace national citizenship" in Denmark — a significant opt-out that will be a significant factor in negotiations over British sovereignty. 
As Theresa May concludes her talks with Rasmussen and Rutte, she will be highlighting the common similarities between London, Copenhagen and The Hague. In the upcoming negotiations over Britain's new relationship with the EU, both will play a crucial role.