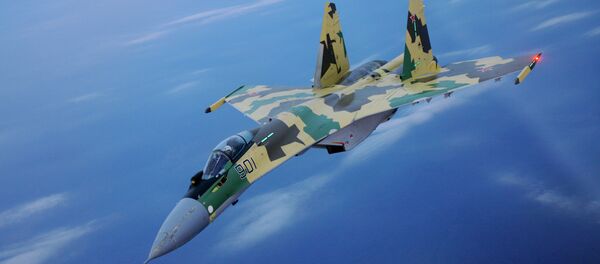 9 October 2016, 18:15 GMT
On Monday, South Korea's Defense Ministry laid out the case for engaging in a preemptive strike against the Democratic People's Republic of Korea (DRPK) in the event that they determine a nuclear strike by the regime of Kim Jong-Un is imminent raising the stakes in a brewing conflict that could quickly explode into a major war.
Defense Ministry spokesman Moon Sang-kyun explained in a press briefing that a preemptive strike may be employed for purposes of self-defense if the regime determines that there are signs that North Korea is beginning to use – as opposed to simply test – their lethal nuclear weapon stockpile.
The comments come as the North Korean regime prepares for an imminent sixth nuclear test – the third inside of a two month period – with Pyongyang exhibiting increasing explosive yield and sophistication in each new test. The regime of Kim Jong-Un has also engaged in numerous ballistic missile tests with a recent test launch of components of an intercontinental ballistic missile that the regime says may have sufficient range to reach the continental United States – although analysts say they are not there yet.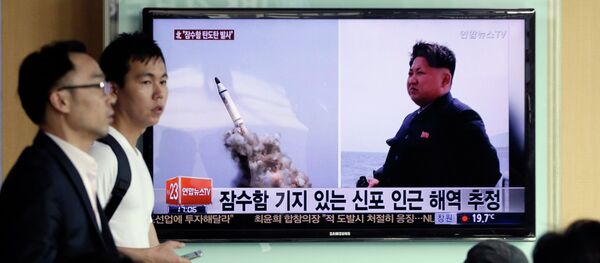 8 October 2016, 18:33 GMT
More concerning, North Korea has mastered the process of miniaturization – confining nuclear energy into a warhead small enough to be carried by a missile – in recent months raising the stakes as Pyongyang now fully possesses the capacity to utilize their nuclear capabilities in an attack.
The chilling warning by the South Korean government comes ahead of what is expected to be an explosive Monday October 10 – the anniversary of the founding of North Korea's ruling Workers' Party of Korea (WPK) which has been celebrated in precious years with provocative actions including test launching missiles and officials fear testing of a sixth nuclear bomb.