MOSCOW (Sputnik) — The Russian naval facility in Syria's port city of Tartus will get air and anti-submarine defense systems, the head of a foreign affairs committee in the Russian parliament said Monday.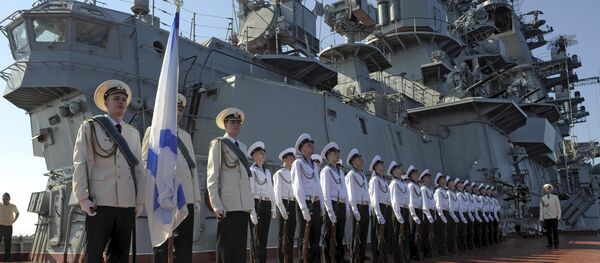 10 October 2016, 09:28 GMT
Russia plans to set up a permanent base in the Eastern Mediterranean seaport, Deputy Defense Minister Nikolay Pankov said in parliament earlier in the day.
"A naval base is meant to protect… the infrastructure on its territory, so there will be an air defense system and, of course, an anti-submarine warfare system," Leonid Slutsky told the Russian TV channel, Rossiya 24.
Russia has been leasing a facility in Tartus to resupply its vessels for almost 40 years. Slutsky said that S-300 air defense systems had been sent to the site to reinforce it.