MOSCOW (Sputnik) — The deal comes after a period of tense relations between the two countries.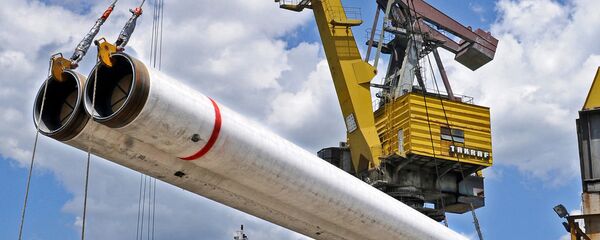 10 October 2016, 18:52 GMT
The history of Russian-Turkish interstate relations is over five centuries old. The Embassy of the Russian Empire was opened in Istanbul on a permanent basis in 1701. The two countries established diplomatic relations on June 2, 1920. In the last few years the Russian Federation and the Republic of Turkey have conducted intensive political dialogue at top level. Contacts with Turkey received a tangible impetus when Russian President Vladimir Putin paid an official visit to Turkey on December 5-6, 2004. At that time the two leaders pledged in a joint declaration to develop bilateral relations into advanced many-sided partnership. Over 30 summit meetings took place since then.
During Putin's working visit to Ankara on August 6, 2009 the sides agreed to develop cooperation in many priority areas, including the power industry. They decided to establish a new mechanism of bilateral relations – the High Level Cooperation Council.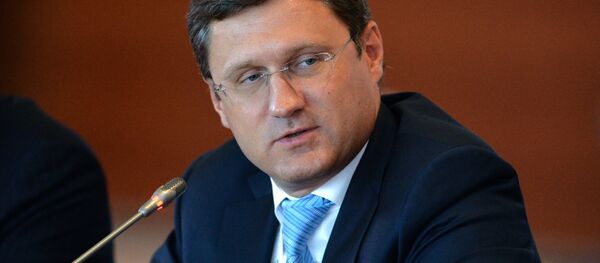 10 October 2016, 18:32 GMT
On December 1, 2014, Putin paid a state visit to Turkey. On a par with Turkish President Recep Tayyip Erdogan, he took part in the fifth meeting of the Cooperation Council. Following the meeting they signed a package of eight documents on cooperation. On February 7, 2014 Erdogan who was Turkish prime minister at the time, visited Sochi and met with Putin on the sidelines of the opening ceremony of the Winter Olympic Games.
On September 23, 2015, Erdogan made a one-day working trip to Moscow where he conducted talks with Putin and took part in the opening of a new complex of the Moscow cathedral mosque.
On November 16, 2015, the two leaders held a bilateral meeting on the sidelines of the G20 summit in Antalya.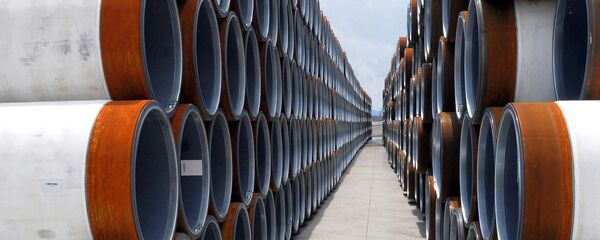 10 October 2016, 15:45 GMT
After a long period of dynamic development, bilateral cooperation went downhill after the Turkish Air Force downed a Russian military aircraft in the Syrian air space on November 24, 2015. For seven months bilateral ties were virtually frozen. In June 2016 in a message to the Russian president the Turkish president expressed his desire to normalize relations and apologized for the death of the Russian pilot. Erdogan also emphasized his readiness to do everything for normalizing the traditionally friendly relations between Turkey and Russia, to jointly react to regional crises and to counter terrorism.
Stage-by-stage restoration of bilateral relations was launched on June 28, 2016 after a telephone conversation of the two presidents.
As a follow-up to the agreements reached by the presidents the foreign ministers of Russia and Turkey held a working meeting in Sochi on July 1, 2016.
On August 9, 2016, Putin and Erdogan met in St. Petersburg for the first time since the crisis in bilateral relations. At the meeting they agreed to restore cooperation in all areas.
Putin met with Erdogan on the eve of the G20 summit in China's Hangzhou on September 3, 2016. The leaders discussed restoration of full-scale bilateral cooperation and exchanged opinions on the Syrian issue.
Turkey is one of Russia's main foreign trade partners. According to customs statistics, in 2015 Russia's foreign trade with Turkey amounted to $23.3 billion – a decrease by 26.1 percent compared to 2014. Exports amounted to $19.3 billion (a reduction by 22.5 percent) and imports to $4 billion (a drop by 39.4 percent).
In 2016 bilateral trade went down compared to 2015. Reduction in imports from Turkey was caused by the restrictions introduced by Russia on trade with Turkey in the end of 2015.
Russia primarily exports to Turkey mineral products (65.1 percent), metals and metal goods (19 percent). Imports are as follows: machines, equipment and transport vehicles – 33 percent; food products and agricultural raw materials – 27 percent; textiles and textile goods and footwear 16.3 percent and chemical products – 10.6 percent.
The two countries have actively developed cooperation in tourism. About 3.46 million Russian tourists visited Turkey in 2015. After the incident with the Russian Su-24 downed by the Turkish military President Putin signed on November 28, 2015 an executive order on measures to ensure the national security of the Russian Federation, protect Russian citizens against crimes and other wrongful acts and on special economic measures regarding the Republic of Turkey.
In part, the president instructed the government to ban charter flights and employment of Turkish citizens from January 1, 2016, prohibit employers from hiring Turkish citizens starting on January 1, 2016, ban or restrict the activities of Turkish organizations in Russia, and ban or restrict the imports of certain Turkish goods.
After the start of normalization Putin signed on June 20, 2016 an executive on lifting some restrictions imposed on Turkey. Two restrictions were cancelled – recommendation to refrain from selling tours to Turkey and a ban on charter flights to it. Other restrictions are still valid but the Russian government has been instructed to hold talks on bilateral foreign trade and, based on their results, to submit to the president proposals on changing the duration or character of special economic and other measures.
Now Russia and Turkey are drafting a package of measures to restore economic cooperation in 2016-2019. It will become a roadmap for entrepreneurs and will allow them to restore business in a year or a year and a half and to exceed its level in the future.