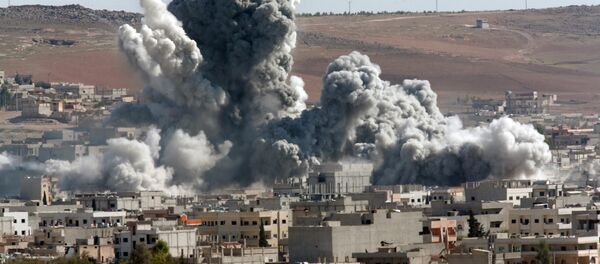 7 October 2016, 14:54 GMT
"The nation faces existential threats from modern nation-states acting aggressively in militarized competition," Lt. Gen. Joseph Anderson, US Army deputy chief of staff for operations, plans, and training said at a future-of-the-Army panel at the annual meeting of the Association of the US Army in Washington last Tuesday.
"Who does that sound like? Russia?" he asked himself rhetorically.
"China is a growing threat as well, if not one that can project force globally yet. Together, these two powers are mustering conventionally massive militaries that are increasingly technological and forcing the Pentagon to contemplate and prepare for violence on the scale that the US Army has not seen since Korea," said Maj. Gen. William Hix, Anderson's deputy, as quoted by the website Defense One.
"A conventional conflict in the near future will be extremely lethal and fast. And we will not own the stopwatch," he further suggested.
However US and Russian military experts questioned by the Russian newspaper Izvestiya believe that a global war between the US and these countries has little prospect of transpiring.
Russia's State Duma deputy Viktor Vodolatsky said that it is hard to suggest that there could be any direct military clash between Russia and the US and any remarks on the inevitability of the next world war is the individual opinion of some of US generals.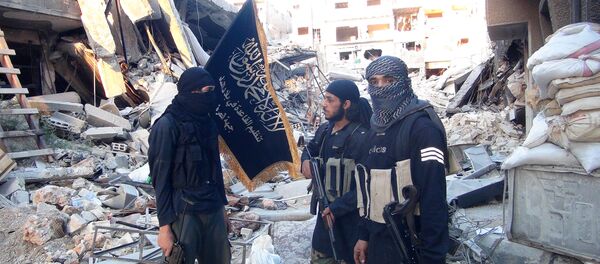 9 October 2016, 18:35 GMT
However, discrepancies between Moscow and Washington are seen in Syria, and the prospects are high that the two countries will clash there, he suggested.
Political analyst Yazid Sayagh, a senior associate at the Carnegie Middle East Center in Beirut, told the newspaper why he thinks that there are no prospects of a real war between Russia and the US.
"With its actions in Syria, the US has demonstrated that it does not want to enter a direct military conflict with Russia. In its turn, Moscow is also not interested in a hot war with Washington. However, there is the possibility of an indirect confrontation in Syria through their allies," he said.
Dr. Theodore Karasik, the Director of Research and Development at the Institute for Near East and Gulf Military Analysis (INEGMA) in Dubai told the newspaper that the above remarks of the US generals is merely the opinion of some "hotheads" and people from the Cold War generation.
"They are still convinced that the world war is inevitable and do not understand that we have been living in a totally different geopolitical reality for a long time already," he said.
"There is a high possibility for a stand-off between the advanced, fifth generation US jets and Russian S-300 air defense systems in Syria. But there are no prospects for global war," he further suggested.
The escalation of tensions between Russia and the US will result in further destabilization, not only in the Middle East but in Eastern Europe and the Arctic.
Richard Weitz, a Senior Fellow and Director of the Center for Political-Military Analysis at the Hudson Institute told the newspaper that a direct Russian-American war is practically impossible, as it would put the future of the entire world at risk.
"Washington does not consider such a scenario feasible, however, there are concerns that there might be accidental clashes which will lead to the deaths of Russian or US servicemen as it happened with the Russian jet which was downed by Turkey last year," he said.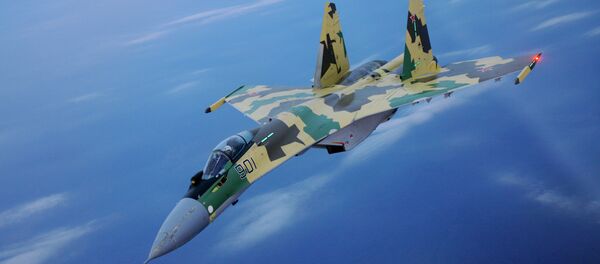 9 October 2016, 18:15 GMT
US Army Chief Mark Milley has said that the nature of war will change and will require fast decision-making. The US army is getting ready for probable wars, working off possible clashes with such equal adversaries as Russia and China, as well as other military operations, such as the fight against terrorism, he said.
The most serious threat, the political analyst said, is that these countries might be attacked by terrorists who could then get hold of nuclear arms. Terrorists could carry out such an operation in such a way that it would seem as if it was orchestrated by one of the countries.
Moscow and Washington are jointly cooperating to prevent such a threat. Regardless of the recent suspension of the plutonium deal with the US, the expert believes Russian-American cooperation could be revived in this sphere.