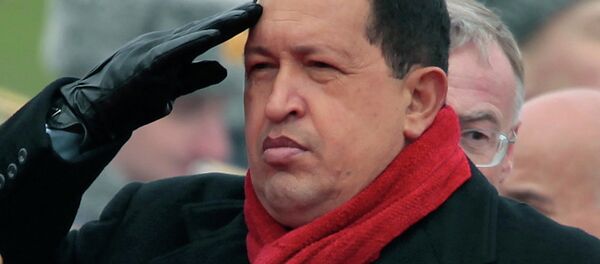 8 October 2016, 04:46 GMT
MOSCOW (Sputnik)
–
Venezuelan leader Nicolas Maduro expressed hope for further strengthening of relations with Russia, while attending the World Energy Congress in Istanbul.
"I hope that we will be able to strengthen our relationship with Russia at this World Energy Congress," Maduro said as quoted by El Universal newspaper on Sunday.
On October 6, Kremlin spokesman Dmitry Peskov said Russian President Vladimir Putin could meet Maduro at the October 9-13 World Energy Congress. According to presidential aide Yuri Ushakov, Putin is expected to attend the event in Istanbul later on Monday.
Maduro said earlier this month that he planned to meet Putin in the near future with the aim to reach a number of agreements, in particular, in military, financial, agricultural and commercial spheres as well as to make new announcements around recent the Organization of the Petroleum Exporting Countries' (OPEC) decisions on oil market recovery and stabilization of oil prices.