Since his appointment as Labour leader in September 2015, it's fair to say that Jeremy Corbyn has had something of a baptism of fire. 
Minutes after his victory was announced, Corbyn said that his message to the people of Britain was that he understood that people are "fed up with the injustice and the inequality." However, almost immediately, many of his parliamentary Labour colleagues made it clear that they were fed up with him.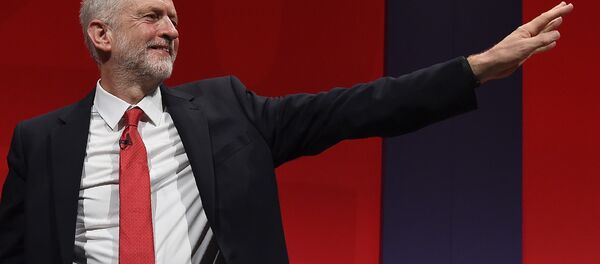 28 September 2016, 15:40 GMT
On Monday, the roiling, seething animosity that has been building for months, unfazed by Corbyn's recent re-election as Labour leader last month, has once again, spilled over into public attacks.
Over the weekend, in a double resignation blow, two of Corbyn's whips — ironically, the members responsible for maintaining party discipline — resigned.
Conor McGinn and Holly Lynch stepping down came as Corbyn has been facing heavy pressure over his shadow cabinet reshuffle, which began last week. He started by installing a string of his core supporters into senior positions, while ignoring proposed plans to allow Labour MPs to vote for some of the positions in the shadow cabinet. A long-standing personal friend of Corbyn's, Diane Abbott, was made shadow home secretary, while other loyalists John McDonnell and Emily Thornberry held the key Treasury and Foreign Office briefs.
He also controversially fired Dame Rosie Winterton, who had been the party's chief whip since 2010.
The team change came as a shock to the chairman of the Parliamentary Labour Party (PLP) John Cryer, who publicly wrote to MPs to protest that he and Winterton had been kept in the dark about the reshuffle. He also questioned why ongoing talks to put some of the posts on the shadow cabinet up for election had been abandoned without the PLP being informed.
The fiasco has left even Mr. Corbyn's supporters, like newly appointed shadow attorney general Shami Chakrabarti, comparing the Labour Party to a "war zone."
In what would be an astonishing development, there are now claims that anti-Corbyn MPs are preparing to organize their own rebel "shadow shadow cabinet," in direct competition against the official front bench.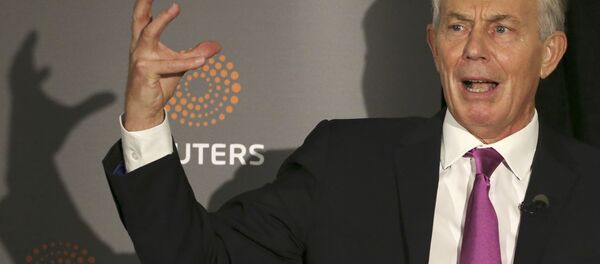 7 October 2016, 15:57 GMT
The inability of Corbyn's team to convince the public that Labour is united has led to accusations that Mr. Corbyn his failing in his key constitutional brief — to provide a working opposition to the government of the day.
Speaking last month, Liberal Democrat leader Tim Farron, claimed that the British electorate is not being served while the Conservative party is able to govern without being competently held accountable.
"The need for a strong, united opposition has never been greater. Politically, this uncaring, reckless and divisive Conservative Government should be cowering under attacks from the official Opposition.
"If Labour won't provide a decent opposition, the Liberal Democrats will. We are not squeamish about holding power."
In Labour's case, what underpins much of the turmoil, bitter personal attacks and counter-attacks of the past year, is the fundamental fact that Jeremy Corbyn is a parliamentary oddity for today's Labour party.
He's a veteran left-winger, who held policy positions to the fringe of what many of his colleagues believe, for decades. For many, he was never even supposed to have won the 2015 Labour leadership battle — some MPs only nominated him out of a kind of pity courtesy, to appease the left of the party by allowing a left-winger onto the ballot.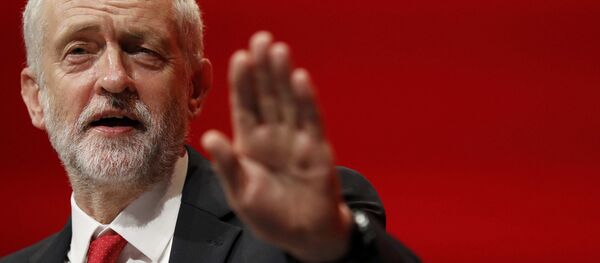 28 September 2016, 16:28 GMT
But to their astonishment, he won. And comfortably too, winning an impressive mandate. However, the gaping gulf between his former position of obscurity — to the left of most of his colleagues, stuck for decades on the backbenches — and most of his fellow Labour MP, has never fully been bridged.
This is the crux of the current Labour instability.
His supporters argue that it's the parliamentary party, too focused on the dirty business of winning elections, that has pulled away from the concerns of "true" grass-roots Labour supporters: that the majority of Labour MPs are the anomaly, not Mr. Corbyn.
However, that line will be hard to defend if Corbyn is unable to win an election. The latest indicators are far from encouraging for Corbyn's allies.
An ICM poll on Monday, gave the Conservative Party a 17 points lead ahead of Labour. Labour's polling is only one point higher than their record low ICM polling of 25% in June 2008, when they were in power during the global financial crisis.
New ICM/Guardian poll:

Conservatives: 43%
Labour: 26%

That's a 17 point lead. Second highest Tory lead ever.

— Adam Bienkov (@AdamBienkov) October 10, 2016​
Ed Miliband, the party's former leader, spoke out on Monday to try and mitigate the ongoing damage over the shadow cabinet reshuffle. He claimed there was now an "acceptance" of Mr. Corbyn's leadership within the Labour party.
However, it seems that Corbyn's team have a long way to go if they are to convince the electorate that they should accept his leadership as prime minister.