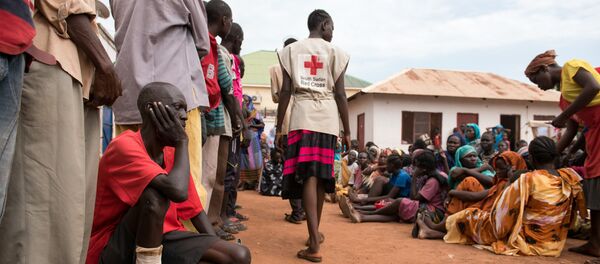 In a report released last week the Center for Civilians in Conflict (CIVIC), a Washington-based nongovernmental organization, said that Chinese peacekeepers deployed in the North African country as part of a United Nations mission, withdrew from their civilian protection zone in July after coming under attack.
Yang Yujun, a spokesman for China's Defense Ministry, criticized the report as "irresponsible" and "harmful" as it was published before the conclusion of an ongoing probe into the July incident in Juba.
In an interview with Sputnik, Pavel Kamennov, a military expert at the Russian Academy of Sciences' Institute of the Far East in Moscow, said that CIVIC's report is part of political technologies which have recently been used by the US.
"This is not the first time the Americans have been trying to 'jump the gun.' It seems they always know the truth even before the investigation is over, traditional US practice. This is exactly what they did after the downing of the Malaysian airliner in Ukraine. If something really happened and the peacekeepers were involved then it is up to the UN to investigate this whole matter," Pavel Kamennov said.
"There is a global struggle being waged against China, who wants to manage world affairs and would be able to handle this job better than, say, the US. I think this noise about the Chinese peacekeepers in South Sudan is part of the US-Chinese struggle for political clout in the world," Kamennov noted.
The CIVIC report accusing Chinese peacekeepers of unprofessional behavior comes against the backcloth of ongoing consultations about who is going to be put at the head of the UN's Department of Peacekeeping Operations (DPKO).
Earlier this month Foreign Policy quoted unnamed UN officials as saying that China has its sights on the United Nations' top peacekeeping job, a position that has been held by French representatives for almost two decades now. Putting a Chinese representative at the head of DPKO would effectively "shatter the monopoly that Western powers have held for decades inside the inner sanctum of UN leadership."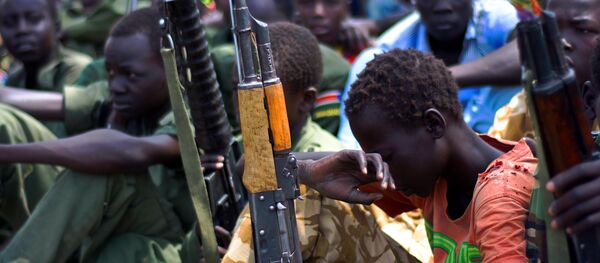 19 August 2016, 04:07 GMT
In an interview with Sputnik, Jiang Mian, a foreign relations expert at Chinese Institute of Communications, said that this recent media attack on Chinese peacekeepers in South Sudan could be an attempt to give Beijing a bad name ahead of the upcoming elections of the DPKO head.
"CIVIC is a nongovernmental organization and its links to the White House are not yet clear. It is still clear that they are using this chance to fabricate all kinds of damaging hearsay about China. Our Defense Ministry spokesman responded to this by saying that after the start of the conflict [in South Sudan] the Chinese peacekeepers  kept defending their positions and, together with their fellow peacekeepers from other countries, they secured Refugee Camp N1," he said.
He added that many in the US were trying to make unwarranted accusations against China and that the timing of such attacks could mean an attempt to undermine China's chances of having its man at the head of DPKO.
If anyone really fell on his face it was the British, German and Swedish peacekeepers.
According to Huanzhu Ribao, citing an internal UN report, after an escalation of the conflict in Juba, 12 peacekeepers from these three countries abandoned their positions and were airlifted back home.
Chinese troops are currently stationed in South Sudan as part of a United Nations peacekeeping mission.
The armed conflict in South Sudan erupted in December 2013, a year-and-a-half after the nation gained independence from Sudan, when President Kiir blamed First Vice President Machar of preparing a military coup. The conflict has forced more than a million people to flee their homes.