In an interview on BBC Radio 4, Sir John Sawers argued that western powers are lacking a coherent strategy on international relations with Russia and had failed to recognize a shift in the balance of power.
The warning comes at a time of heightened attention on the situation in Aleppo, where Russia is supporting Syrian regime airstrikes in the east of the city.
Sir John Sawers, ex SIS: military risk as high as Cold War due to West failing to treat Russia as major power & vacating Syria 2013.

— Patrick Wintour (@patrickwintour) October 12, 2016​
Sawers said: "We are moving into an era that is as dangerous, if not more dangerous, as the cold war because we do not have that focus on a strategic relationship between Moscow and Washington.
"We are not treating Russia and China as major powers that can cause us a great deal of damage. What we really need to avoid is moving down a road that leads to a direct confrontation."
The former MI6 chief says that Britain's failure to bomb the Assad government in 2013 led to the vacuum that has been filled with Russia. David Cameron had sought parliamentary backing for airstrikes against the Syrian regime but was voted down by MPs.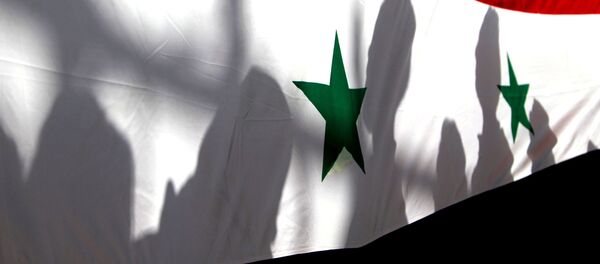 11 October 2016, 14:35 GMT
"We vacated the theater and the Russians moved in," said Sawers.
"It was certainly a mistake. Chemical weapons were being used against civilians in Damascus by their own regime. We had upheld a taboo against the use of chemical weapons and we have failed to uphold it on this occasion."
Some Conservative MPs have been calling for Britain and America to implement a no-fly zone over Syria, with reports suggesting that British foreign secretary Boris Johnson may be privately pushing for this.
But Sawers rejected these calls, saying that this may have been realistic a few years ago, but it not an option now as it could dangerously escalate the situation.
"You cannot have NATO forces or American forces operating in the same theater as Russian forces without risking a very direct clash between the two."
Mr. Sawers also criticized Johnson after he demanded protests at the Russian embassy in London over recent bombings in Aleppo.
"I'd certainly like to see demonstrations outside the Russian embassy," Britain's Foreign Secretary told the House of Commons on Tuesday, October 11. "Where is the Stop the War Coalition at the moment? Where are they?"
However, the former MI6 chief warned that such calls were rash and could put British embassy staff abroad at risk. In 2011, the UK embassy in Iran closed down after being stormed by protesters  demonstrating against against sanctions.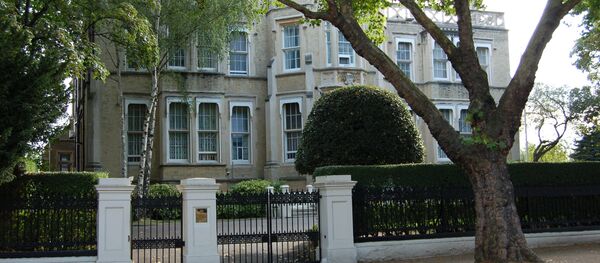 11 October 2016, 20:35 GMT
"We all recall what happened to our embassy in Tehran three or four years ago," said Mr. Sawers.
"I don't think that would happen in Moscow but we need to be careful about the consequences of things that we call for.
"We all have to be a little bit careful and mindful of the security of our embassy in Moscow when we think about calling for demonstrations here in London."
Chris Nineham, vice-chairman the Stop the War coalition confirmed that the group would not be heeding Johnson's calls to protest at the Russian embassy in London.
"There's a very good reason for this, because we can make a difference to what Britain does, we can make a difference to what our allies do to a certain extent and we have done," he said.
"But, if we have a protest outside the Russian embassy, it wouldn't make a blind bit of difference as to what Putin does because we are in Britain and we are in the West.
"And, not only that — a protest outside the Russian embassy would actually contribute to increasing the hysteria and the jingoism that is being whipped up at the moment against Russia."