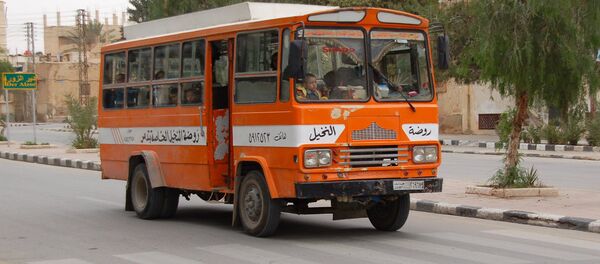 29 September 2016, 18:37 GMT
MOSCOW (Sputnik) — He added that different assumptions could be made on what side had consulted the extremists, but noted that the fact was a matter of concern and "a signal that there were, unfortunately, knowledgeable people, in other words, specialists, who were not ready to accept the fundamentals of modern science, culture and society."
"We should note the fact that only the symbols of Palmyra, its best items that were interesting from a scientific and cognitive points of view, were destroyed. It seems that it was not anger that guided those who destroyed the memorials. It is very likely that they had been very well informed, in other words, consulted on the issue," Deputy Director of the Cultural Heritage Department of the ministry Dmitry Sergeev said.
Sergeev was speaking at a press conference "Palmyra Reconstruction: new steps" in Moscow, dedicated to the results of the special mission of military topographers and archaeologists from the Russian Academy of Sciences and the Russian State Hermitage Museum to Palmyra, carried out on September 20-28.
The mission managed to create a 3D model of Palmyra, that will allow scientists to start assessing and planning of reconstruction works without getting to the scene.
The Syrian Arab Army, backed by the Russian Air Force, liberated Palmyra in March, 2016, nearly a year after it was captured by Daesh, which is outlawed in Russia, in May 2015. During the invasion, the militants destroyed a number of ancient objects, including necropolis, the Arch of Triumph, as well as the temples of Baal Shamin and Bel.