North Korea's Worker's Party newspaper Rodong Sinmun said a "pre-emptive strike on North Korea is a prelude to self-destruction," in an October 12 statement, UPI reported.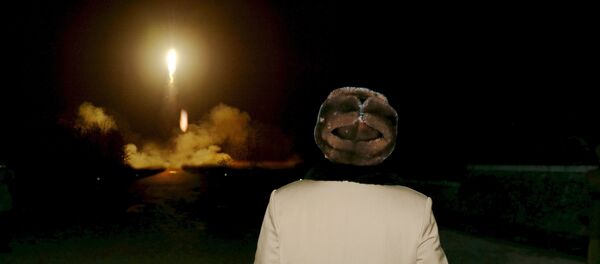 12 October 2016, 18:55 GMT
"The main goal of the [South Korean] Park Geun-hye traitor faction's commotion-making with the United States is to be equipped with a pre-emptive strike system capability that can hit North Korea in order to stir up a war," the paper stated.
The Invincible Spirit 2016 drills, running from October 10 to 16, include practice strikes against North Korea's nuclear facilities as well as the country's military leadership and its supreme leader. South Korean military officials have said such targeted strikes are an option they would use in the event of an imminent nuclear attack by their northern neighbor.
The inclusion of the USS Ronald Reagan, a Nimitz-class nuclear-powered supercarrier based in Japan, among the dozens of military craft taking part in the exercises demonstrates the seriousness of American firepower ready to support South Korea. It was referenced in the statement, which criticized "South Korean puppets" for dragging the floating fortress into the mix, according to UPI.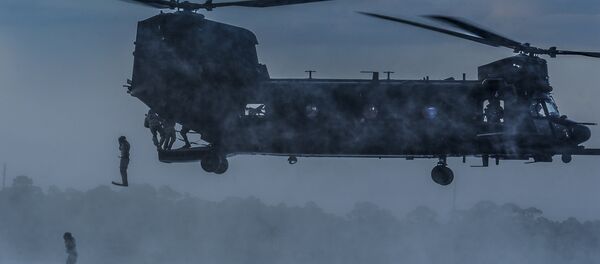 12 October 2016, 11:05 GMT
Pyongyang's "patience and endurance" has limits, Rodong Sinmun warned, according to a Stripes.com report. North Korea is now a recognized "nuclear and rocket powerhouse," and American forces in the Pacific are within its reach, the paper claimed. The US and South Korea "should not forget even a moment that their pre-emptive strike at the DPRK will lead them to their unimaginably miserable self-destruction."