MOSCOW (Sputnik) — The Russian government on Thursday said it largely approved the state budget for the next three years and its final draft would be passed to the Russian parliament's lower house before October 28.
"The budget has mainly been approved. The final draft will be submitted to the government during the week and will go on to the State Duma before October 28," a government spokesperson told reporters.
Earlier in the day, the government looked into the country's state budget until 2019. The draft budget plans for a deficit of 3.2 percent GDP for next year, reducing the figure to 2.2 percent and 1.2 percent in the subsequent years. Around one trillion rubles of reserves will be used to cover the deficit in 2017 and a similar amount in 2018. In 2019, the size of necessary reserves will fall to 137 billion rubles. The remaining amounts will be raised by borrowing.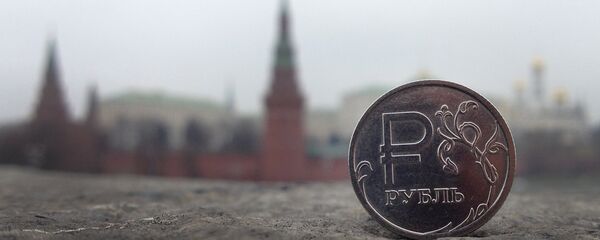 12 October 2016, 13:11 GMT
Next year's foreign borrowing limit has been increased to $7 billion, up from $3 billion this year. In 2018 and 2019, the annual amount will again be reduced to $3 billion.
The budget is planned based on a forecast 2017 GDP of 86.8 trillion rubles ($1.4 trillion) and an inflation rate of 4 percent, according to data published by the government on Wednesday. GDP figures for the subsequent years are forecast at 92.296 and 98,860 trillion rubles.
Russia maintained maintained a significant budget surplus throughout most of the 2000s before the 2008 financial crunch. It rebounded and stayed at around zero percent GDP until the crisis year of 2015, when deficit reached 2.6 percent GDP. The country's total government debt increased from 16.3 to 17.7 percent GDP between 2014 and 2015, according to the Federal State Statistics Service.