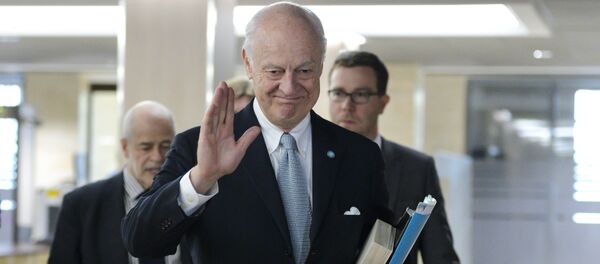 15 October 2016, 11:13 GMT
LAUSANNE (Sputnik)
–
Russian Foreign Minister Sergey Lavrov and US State Secretary John Kerry are holding a bilateral meeting on the sidelines of the Syrian settlement talks in the Swiss city of Lausanne, a source in the Russian delegation told Sputnik on Saturday.
This is the first meeting between the ministers since the United States declared it was suspending bilateral channels with Russia established to sustain the September 9 Syrian cessation of hostilities.
The source added that there would be no joint press conference after the meeting.
The meeting will be followed up by the Syrian consultations with several regional powers.