"A no-fly zone for Aleppo risks a war that could engulf us all," the Guardian columnist warned in his recent article.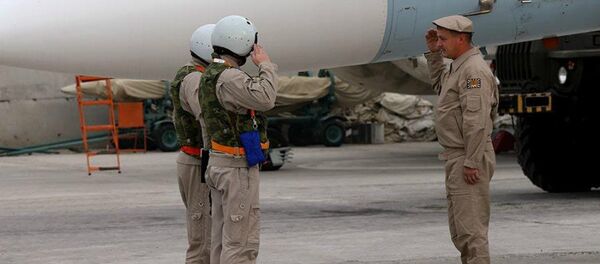 15 October 2016, 11:36 GMT
He further explained why this tactic, which worked in Iraq in 1991, this time around would risk "disastrous confrontation."
"In 1991 the US and Britain imposed a successful no-fly zone over northern Iraq to protect the Kurds. But they were already at war with Saddam Hussein, having just defeated him in Kuwait," Jonathan Steele writes in his article on the issue.
"Saddam was on his own internationally, despised and isolated. He had no support from Russia or any Arab allies. The last thing he wanted was to confront the US any further. Enforcing a no-fly zone (even though it had no clear UN Security Council authorization) involved no risk to the US or UK. Saddam made little effort to resist and not one of their manned aircraft was shot down," he explains.
However the situation is different in Syria, he says.
"The Syrian air force is fully engaged and will not back down in its campaign to defeat its enemies in Aleppo. After three years of military stalemate, Bashar al-Assad feels he has regained the upper hand and is determined to retake his country's largest city," he says.
"More importantly, the Russians are also active in the air. Imposing a no-fly zone unilaterally (it would never gain a Security Council mandate) would be a declaration of war on Russia as well as on Assad," he warns.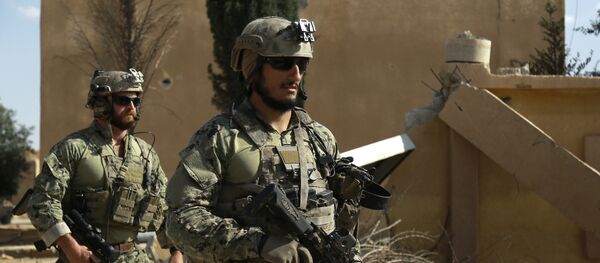 15 October 2016, 15:33 GMT
"The dangers are obvious. It is not just a question of a clash between western and Russian planes by accident. … For the west to confront them risks an incalculably serious war," he adds.
Meanwhile Chairman of the Defense Committee of the Russia's State Duma Vladimir Shamanov also warned off against any attempts to police the Syrian airspace.
In his interview with Sergei Brilev, host of the Vesti v Subbotu (Saturday News) show on Rossiya-1 TV channel, Shamanov, retired Colonel General of the Russian Armed Forces, who was Commander-in-Chief of the Russian Airborne Troops from May 2009 to October 2016 explained that Russia has its own tasks and obligations in Syria, as it is there on the invitation of the legitimate country's government and the president.
"We have offered the Americans to coordinate our efforts in Syria however we got a point-blank refusal," he told the host.
"It means that such an inflating hysteria, around the situation in Syria and Russia's operation in the country, is a deliberate effort to escalate the tensions," he added.
Shamanov however warned against any reckless military actions.
"Russian S-300 and S-400 air defense systems cover all the bases around Syria, be it Turkish or British, including any naval bases. All of them within the area of influence of Russia's missile defense alarm system and weapons of destruction," he said.
© Sputnik / Dmitry Vinogradov
 / Go to the mediabank
Russia's S-400 advanced air defense systems deployed in Syria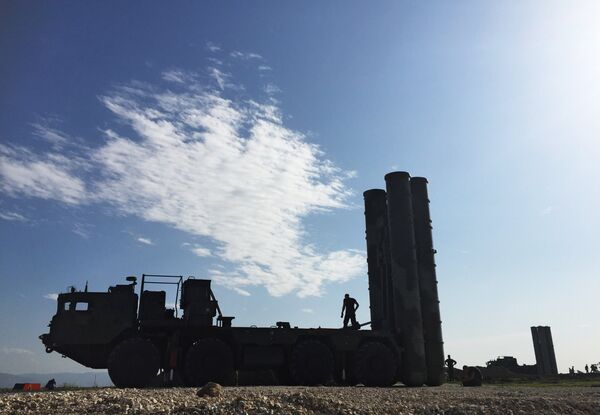 Russia's S-400 advanced air defense systems deployed in Syria
© Sputnik / Dmitry Vinogradov
/
The retired Colonel General explained that these systems are able to down both aircraft and cruise missiles. He especially mentioned the cruise missiles as s number of mass media sources close to the Pentagon recently revealed that cruise missiles are considered the preferred means of attack by the US in Syria.
The politician however said that Russia does not want to voluntarily cross over permissible bounds, as after the first defeat the US ' disillusionment will come quickly but it will be too late. Hence it is very important to use every diplomatic and military-diplomatic means to settle all disputes.
Shamanov said that he was very surprised with the bravado of the American generals and admirals close to Obama administration who advocate a forceful solution to the Syrian conflict.