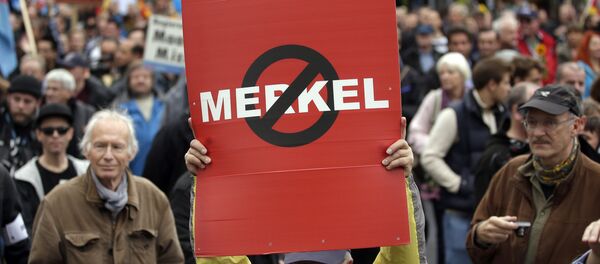 16 October 2016, 08:09 GMT
In June Germany's 76-year-old President Joachim Gauck announced that he will not seek a second term in office after his five-year term expires in March next year, citing his advancing years.
"I do not want to commit myself for another period of five years, when I cannot guarantee that I will have the adequate amount of energy and vitality that is required," Gauck said in June, explaining his decision.
Gauck is a popular figure, and is believed to have returned respectability to the presidential office after the resignation of his predecessor, Christian Wulff, due to a corruption scandal.
The post of Federal President is a largely ceremonial one, and the President is appointed by Germany's political parties and a congress of public figures, instead of a public election.
One of the frontrunners for the post is Foreign Minister Frank-Walter Steinmeier, a representative of the Social Democratic Party (SDP), which is a junior partner in the coalition with the CDU/CSU led by Angela Merkel.
Russian news website Lenta.ru noted that the selection of Steinmeier, one of Germany's most popular politicians, could make life easier for the embattled German Chancellor.
According to an opinion poll published by RD-Deutschlandtrend on October 6, Merkel had an approval rating of 54 percent, a nine percent increase from the previous month. The survey showed that Steinmeier remains the most popular politician in the country, with an approval rating of 75 percent.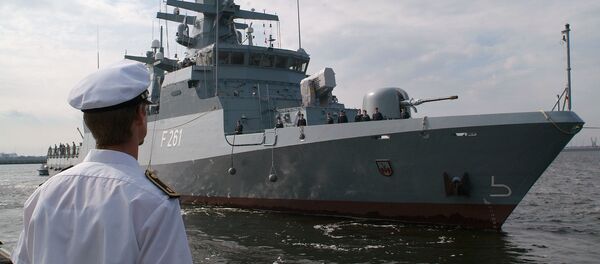 16 October 2016, 09:08 GMT
Lenta.ru noted that the appointment of Steinmeier as President in March could therefore remove for Merkel a potential rival for the Chancellorship before she seeks a fourth term in office next September.
Steinmeier's high approval rating has even led some commentators to speculate that he could run for Chancellor. However, Stefan Meister of the German Society for Foreign Affairs told Russian news website Lenta.ru tha the idea is "absurd."
"He's popular, so the press dreams about what would happen if there is another grand coalition involving the SDP. However, the Social Democrats currently don't want to form a coalition. Steinmeier is a compromise figure, but he won't be the SPD candidate in the election. In 2009 he suffered defeat as the SDP presidential candidate, so he no longer has aspirations to become the head of the government," Meister explained.
"Now they love him because he's foreign minister. But if Steinmeier became the SPP candidate for the post of Chancellor, his rating will be seriously shaken. Comparing him with Merkel, I would say that the Chancellor is stronger and would definitely win the 2017 elections," Meister said.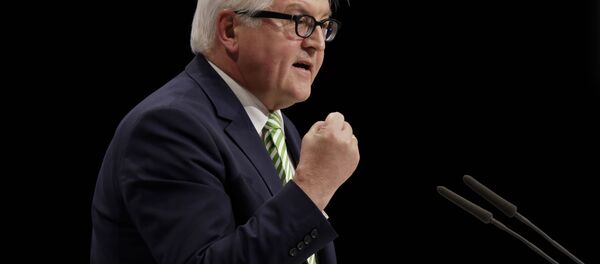 25 August 2016, 14:41 GMT
If Steinmeier does decide to put himself forward as a presidential candidate, his SDP membership could prove to be a stumbling block because the CDU/CSU union in the Bundestag is unlikely to vote for an SDP candidate, director of the Center for German Studies at the Russian Academy of Sciences Vladislav Belov told Lenta.ru.
Belov said that rather than support a unity candidate like Steinmeier, many in the union would rather have their own candidate. 
"Today of course, he is the most likely candidate for the post, and it's possible that delegates will vote for him in the first round. However, it would be difficult for Merkel, guided by party political considerations, to make such a choice and support his candidacy," he said.
In May, two months after a serious of embarrassing state electoral defeats for her CDU party, Merkel reportedly told SPD leader and Minister for Economic Affairs Sigmar Gabriel that she cannot afford to back an SPD candidate prior to Germany's federal elections in autumn 2017. 
However, earlier this month Der Spiegel wrote that backing Steinmeier over possible CDU candidates such as Bundestag speaker Norbert Lammert, Finance Minister Wolfgang Schauble or Defense Minister Ursula von der Leyen, could have other benefits for Merkel.
"By proposing the SDP politician, the Chancellor could show once more that the public good is more important to her than narrow political interests," the magazine wrote.