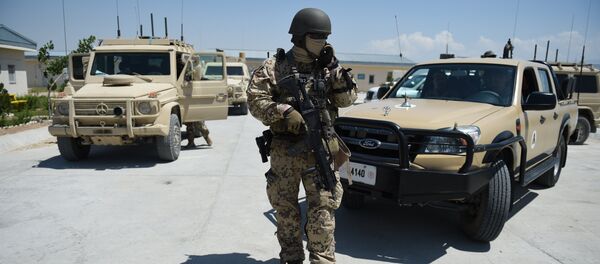 17 October 2016, 00:14 GMT
MOSCOW (Sputnik)
–
On Sunday, elections to the country's unicameral parliament, the Skupstina, took place with the ruling Democratic Party of Socialists (DPS) winning most of the votes and gaining 36 of 81 seats in the parliament.
"Allegations of corruption, foreign funding, political tension and inconsistencies in the legal framework tainted the electoral environment. Despite this, the verdict of our observers is that the elections represented the will of the people," Pociej said.
The PACE delegation head also noted the high turnout at the 2016 elections.
According to preliminary results of the elections, the second party after DPS, the Democratic Front, gained only 18 seats.
However, four opposition parties and coalitions (the Democratic Front, the Key Coalition, the Social Democratic Party and the Democrats) reportedly got 41 seats taken together, which gives them a chance to form a government.