According to the news agency, the attack took place near the village of Bilawet, as Iraqi troops advanced towards Mosul to liberate it from Daesh fighters.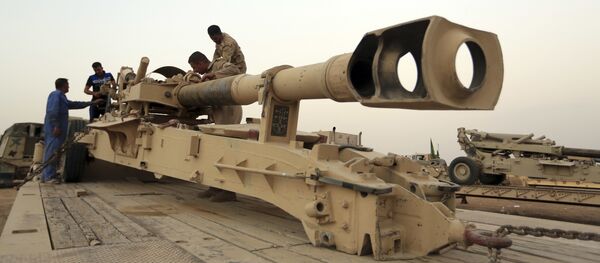 17 October 2016, 14:21 GMT
The suicide bomber was reportedly a member of the terrorist organization, also knows as the Islamic State.
On Sunday, Iraqi Prime Minister Haider Abadi announced the start of the military operation to retake Mosul from Daesh terrorists.
According to local media, about 30,000 Iraqi soldiers and 4,000 Kurdish Peshmerga fighters are taking part in the operation.