It just may be that his children are already looking for a soft landing for the man of the house: Trump's son-in-law Jared Kushner has reportedly approached a boutique bank about setting up a Trump TV network after the election.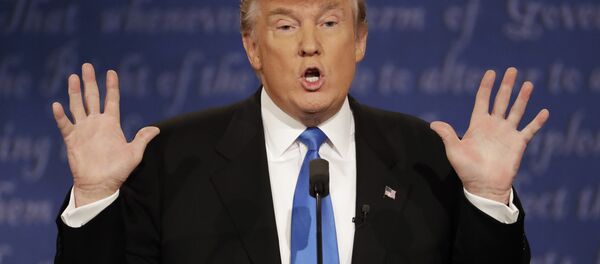 17 October 2016, 13:47 GMT
Kushner, married to Trump's daughter Ivanka, reached out to Aryeh Bourkoff, founder and CEO of the startup investment bank LionTree within the past couple of months, multiple sources report. The bank apparently was not interested in the investment.
Kushner, CEO of Kushner Companies and owner of the New York Observer weekly newspaper, has been described as his father-in-law's "quiet fixer," "de-facto campaign manager," and "closest adviser" over the course of Trump's increasingly erratic campaign.
Vanity Fair reported in June that Republican candidate Trump was interested in building a media empire based on the audience currently supporting him, explaining that, if he is so irresistible to American media, why not reap the financial rewards? It has been speculated that the proliferation of right-wing media figures on Trump's campaign are signs of what form his reincarnation will take.
Trump has denied this, telling the Washington Post in September. "I have no interest in a media company. False rumor."