WASHINGTON (Sputnik) — Efforts by authorities and critics to censor WikiLeaks and its founder Julian Assange go against basic freedoms, National Security Agency (NSA) whistleblower Edward Snowden said in message via Twitter.
​Earlier in the day, the internet link of Assange, who is taking refuge in the Ecuadorian Embassy in London, has been severed by a "state party," according to WikiLeaks.
We can confirm Ecuador cut off Assange's internet access Saturday, 5pm GMT, shortly after publication of Clinton's Goldman Sachs speechs.

— WikiLeaks (@wikileaks) October 17, 2016
​Last week, WikiLeaks released the transcripts of three paid speeches by Clinton to audiences of the investment bank Goldman Sachs in 2013. In the speeches, Clinton commented on Wall Street's role in financial regulations in the United States.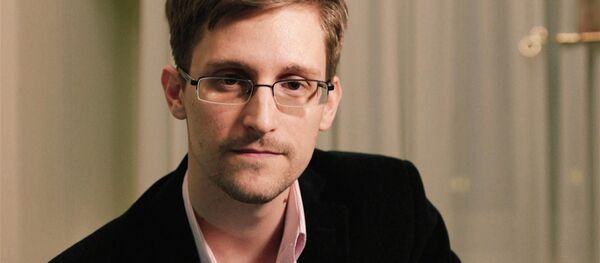 17 October 2016, 16:04 GMT
Snowden argued that living in a free society means defending the rights of "those with whom we disagree."
Assange has been residing at the Ecuadorian Embassy in London since 2012 to not be extradited to Sweden, where was accused of rape after WikiLeaks begun to release documents in its possession.