Eduardo Cunha, former speaker of the lower house of Brazil's Congress, was detained in the capital, Brasilia, on October 19. He is accused of taking millions of dollars in bribes to interfere in the workings of the Caixa Economica Federal, a state bank, and national oil company Petrobras, hiding the money in Swiss bank accounts.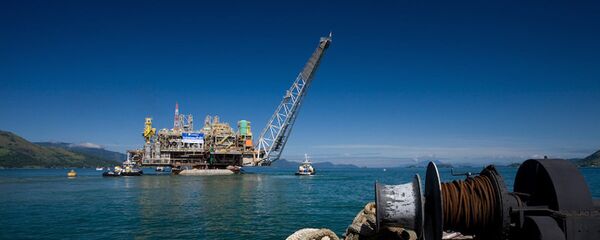 24 September 2016, 14:17 GMT
Cunha's arrest is only the most recent in a string of high-profile detentions resulting from the Operation Car Wash investigation into pervasive corruption in Petrobras. Sergio Moro, the federal judge at the head of the operation, signed Cunha's arrest warrant. 
Cunha resigned in July, and said last month he would write a book exposing the machinations that led to Rousseff's ouster, Bloomberg reported. Brazilian media have called the disgraced politician a "walking time bomb" because of his potential to take former colleagues down with him. 
Rousseff has consistently described the impeachment drive, by Cuhna and current President of Brazil Michel Temer, as a coup. Cuhna began calls for her impeachment on allegations that she used accounting tricks to obscure the country's budget deficit at the end of 2015; Temer, Rousseff's running mate, pulled his Brazilian Democratic Movement Party out of Rousseff's coalition government a few months later. Rousseff maintains that her government's methods of calculating the budget – which involved transferring funds from state banks to cover social programs facing short-term deficits – were commonly used in previous administrations and the impeachment was an effort to move her Worker's Party out of power.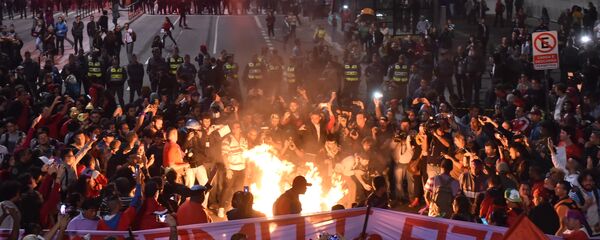 28 August 2016, 23:42 GMT
Among Brazilians it is speculated that Cuhna bribed fellow lawmakers to support his calls for impeachment. The Wall Street Journal reported in April that the Transparência Brasil nonprofit organization found that 60 percent of Brazil's federal legislators have been convicted, or are under investigation, for crimes including corruption, electoral fraud and assault. 
Former President Luiz Inacio Lula da Silva is under investigation through Operation Car Wash, as is President of the Senate Renan Calheiros and many former ministers, heads of political parties and other high-ranking officials.