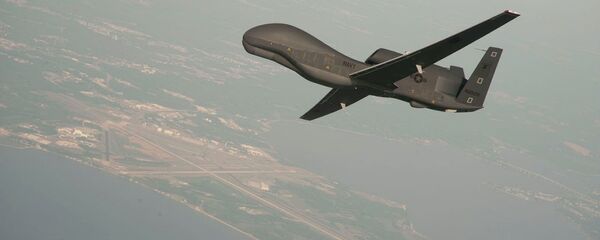 18 October 2016, 16:53 GMT
MOSCOW (Sputnik) — According to the Committee, the UK government could not justify the refusal to answer the question about legal constraints within which it would operate by saying that this was a hypothetical situation, although in the course of the inquiry it stated that  "it would be prepared to resort to such use of lethal force for counter-terrorism purposes even outside of armed conflict."
"The Committee welcomes some clarifications of the Government's position, but is disappointed that the Government has refused to clarify its position in relation to the use of lethal force outside armed conflict…," the statement said.
The committee's report asked government to clarify their policy on the use of drones for targeted killings, including the interpretation of the UK and international laws pertaining to such strikes and the general principles of their use.
The Joint Committee on Human Rights, which includes members from both Houses of the UK Parliament, checks all government bills for compliance with human rights granted by the UK and international law and examines government responses to court decisions on human rights cases.