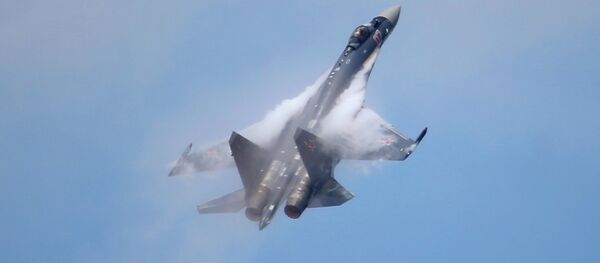 20 September 2015, 13:26 GMT
MOSCOW (Sputnik) — In September, the Pakistani military officials
expressed interest
in Russian arms, including air defense systems and tanks.
"Currently we are not holding talks on supplies of Su-35 fighter jets to Pakistan," Punchuk said.
In September, Pakistani Ambassador to Russia told Sputnik that Chief of Air Staff of the Pakistan Air Force Sohail Aman had "fruitful talks" in Moscow in July on purchasing of Russian Su-35 (NATO reporting name: Flanker-E) fighter jets.