Shirts, buttons, and pins bearing the political slogan were also worn as a sign of solidarity with John Muir Elementary School, which was forced to cancel an event called "Black Men Uniting to Change the Narrative" after receiving threats. The event was to coincide with National Black Parenting Day, and designed to challenge stereotypes.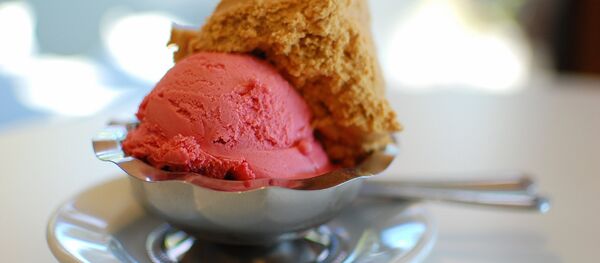 8 October 2016, 01:03 GMT
Diana Romero, a Latina teacher working in the Seattle Public Schools district, told the Seattle Times that she wore the shirt "to support our black brothers and sisters in support for justice." Romero said she has personally witnessed people of color mistreated by police.
The rallies also coincided with a "day of unity" called by the school district, in which family, students, community, and educators were encouraged to "engage and join the conversation in our united efforts to eliminate opportunity gaps."
"Black Lives Matter at School" was not sanctioned by the Seattle Public Schools district administration, and teachers rallying outside of Chief Sealth International High School were told to disband before students began arriving, but members of the school's Black Student Union (BSU) remained until class was in session.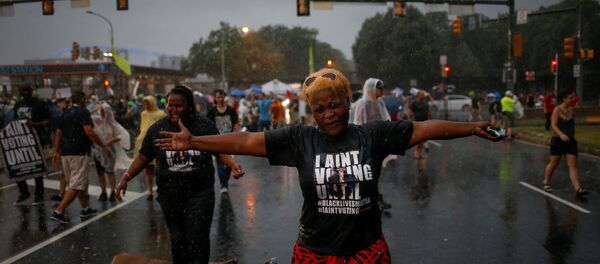 BSU president, 17-year-old Precious Manning, explained that the shirts were meant to express unity and inclusion. "Black Lives Matter means 'don't leave us out,'" she said.
Schools coordinated events independently, tailoring their messages. One sign at Lowell Elementary read "Black Lives Matter at Lowell," while students at Leschi Elementary posted responses on a banner that asked, "What does Black Lives Matter mean at Leschi?"
Another rally took place Wednesday at Seattle's Washington Hall, that included Seattle Seahawks defensive lineman Michael Bennett and Grammy-winning artist Kimya Dawson.
This past August, students at an Arizona high school staged a walkout after 15-year-old Mariah Harvard was forced to remove her Black Lives Matter t-shirt. Harvard claimed she wore the shirt in response to another student wearing a Confederate Flag shirt, which she felt represented racism. School officials said the shirt would "disrupt the education process." The students were joined in their walkout by parents, civil rights leaders, and the local chapter of the Black Lives Matter organization.