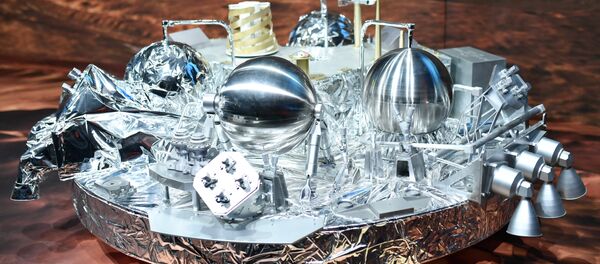 19 October 2016, 16:08 GMT
MOSCOW (Sputnik) — The Schiaparelli EDM lander of the joint ExoMars-2016 mission of Roscosmos and the European Space Agency (ESA) experienced an abnormal situation after the deployment of its drogue parachute, the
ESA
said Thursday.
"The second part is the parachute flight. In this phase the EMS behaved according to our expectations, up to a certain point. There is a point where the parachute is released. This is where the data we have preliminarily analyzed from the EDM do not match exactly our expectations," operations manager Andrea Accomazzo said.
"Following this phase, the lander has definitely not behaved exactly as we expected," Accomazzo added at a briefing, warning that the ESA is yet to process the data it had received so far.
The lander's engine brakes were deployed for a few seconds but did not work their allotted time, the ESA added.
The signal from a robotic probe of Mars went dark shortly before the vessel landed on the planet's surface, ESA said in a statement Wednesday.
"I don't have the exact number, but it's in the order of 50 seconds. This is the order of magnitude," Accomazzo said when asked to provide a timeline of events leading up to the loss of communications.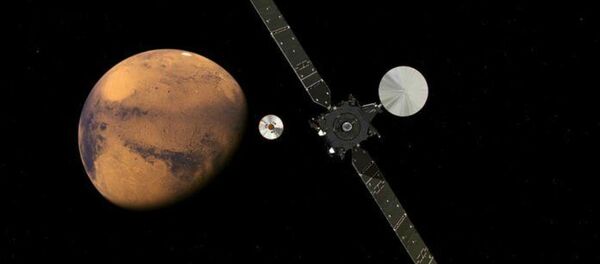 19 October 2016, 16:57 GMT
Accomazzo later said the likelihood of EDM's accelerated descent in the last few seconds "is definitely a possibility, we cannot exclude this absolutely."
The ExoMars-2016's main mission is to prove the existence of methane in the planet's atmosphere, which could lead to the confirmation of the existence of life on Mars.
A Russian Proton-M rocket carrier lifted off with the ExoMars' orbiter and the landing modules from the Baikonur Cosmodrome in Kazakhstan in March.