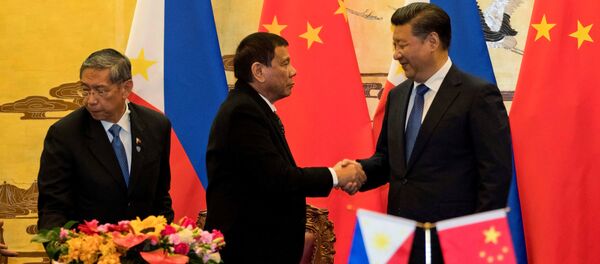 20 October 2016, 14:05 GMT
WASHINGTON (Sputnik) — Trump noted that the Philippines has been a strategic location for the United States "practically forever," but now China and Russia will probably take advantage of their renewed ties with Manila.
"America has grown weak that the Philippines have broken with decades of pro-American foreign policy to instead leave for the orbit of China and Russia," Trump stated. "Why is Obama campaigning, he ought to be out working."
On Thursday, Philippine President Rodrigo Duterte announced during a visit to Beijing that his country was separating from the United States in order to realign with China.
According to US media reports, Duterte clarified his statements on Friday by saying that the split with the United States is strictly about foreign policy and does not concern the areas of trade or defense.