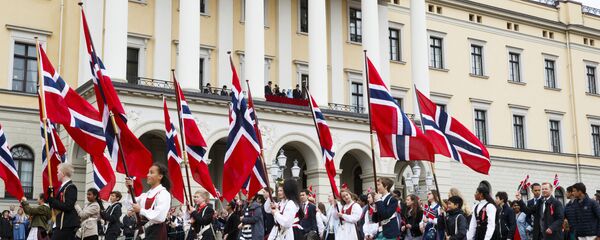 19 October 2016, 11:04 GMT
Earlier this week, Listhaug, a hardliner anti-immigration activist, raised hell with her provocative post, describing the Norwegian way of life, to which new arrivals should possibly adapt.
"I think those who come to Norway need to adapt to our society. Here we eat pork, drink alcohol and show our face. You must abide by the values, laws and regulations that are in Norway when you come here," Listhaug wrote in a post that quickly went viral was 'liked' by 20,000 fellow Norwegians.
Predictably, the country's Muslims were not impressed by Listhaug's incendiary diatribes.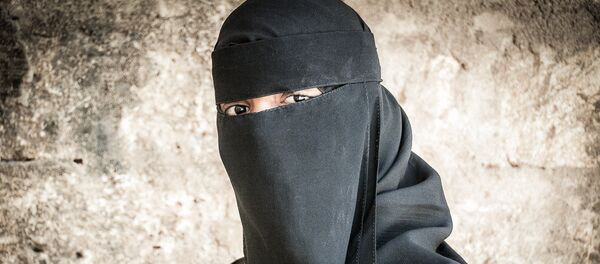 3 October 2016, 09:27 GMT
Omar Gilani Syed, a criminologist with experience in refugee integration, wondered whether Listhaug was fit for her job and could continue as Integration Minister.
"If she does not understand the complexity and does not have the expertise to deal with these social issues in a good way, it's time to ask whether Listhaug should reconsider her position" Gilani Syed wrote in Norwegian newspaper Aftenposten.
Gilani Syed went on to accuse Listhaug of prioritizing electoral advantage above the needs of her nation.
"Is this yet another populist statement with the aim to gathering as many votes as possible?" Gilani Syed inquired. "For myself, I become frightened and uneasy at the thought of an integration minister who sweeps the really big problems under the rug and reduces the whole integration debate to dealing with pork and alcohol."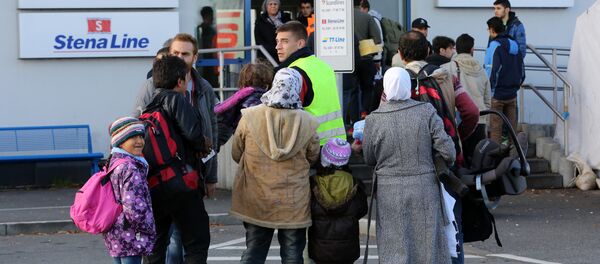 20 October 2016, 08:52 GMT
Zaineb al-Samarai, an Oslo politician of Labor Party, accused Listhaug of deliberately seeking to drive a wedge between Muslim immigrants and the rest of Norwegian society.
"As an Integration Minister, one must begin with integration," she wrote in an article in Norwegian daily Dagbladet. "Not frightening and separating people."
According to al-Samarai, Norwegian culture is not weak enough to risk certain death if someone chose to wear a hijab as a national costume.
Baby Suckling Pig Platter
"Norwegian culture is neither as weak nor in danger as you believe it to be. And Norwegian culture is about a lot more than pork and headgear," al-Samarai wrote.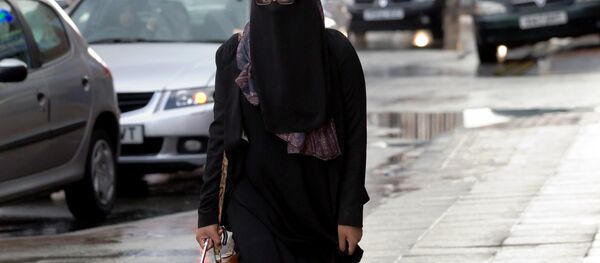 In the meantime, Norway's ruling coalition between the Conservatives and the Progress Party has shown little lenience towards Norwegian Muslims.
Prime Minister Erna Solberg said she personally would never employ a person wearing Islamic face veil, whereas Finance Minister and Progress Party leader Siv Jensen suggested that Muslim women wore face-covering garments simply to provoke a reaction.
"I believe those who prefer to wear it [religious headgear] simply desire to provoke," Jensen said, as quoted by Norwegian national broadcaster NRK. "I believe it would be smarter if they instead used their time and energy to adapt themselves to Norwegian society."

5 September 2016, 10:44 GMT
Since last year's onslaught of asylum-seekers, Norway has been pulling at all stops to put an end to uncontrolled migration. Oslo imposed new border controls featuring a border fence with Russia, increased waiting periods for residency and deportation of ineligible migrants. It also reduced migrant benefits to match those offered by its neighbors. Norway even advertised in foreign nations, warning that migrants who do not face war or persecution will be deported.
Muslims represent up to 4 percent of Norway's population, which is predominantly Lutheran. The number of people of Islamic background in Norway is estimated at over 160,000.