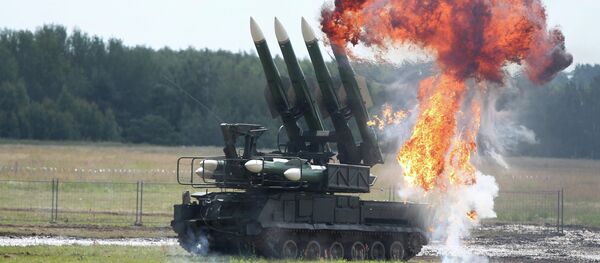 9 January 2016, 18:27 GMT
MOSCOW (Sputnik) — Earlier it was reported that the Russian Armed Forces are set to receive a
Buk-M3 surface-to-air missile system
(NATO reporting name: SA-17 Grizzly).
"Two Buk-M2 batteries and one Buk-M3 battery are in the interests of the Land and Airborne Forces," Borisov said on state acceptance of military production day.
The new type of missile used by the launcher is more compact than the ordnance used by its predecessors, allowing Buk-M3 to carry a payload of six instead of four missiles. At the same time, the new missile outclasses previous models in terms of its technical characteristics: it can destroy any type of airborne target in existence, can be used against naval and ground targets, and is extremely resistant to electronic countermeasures.