Initial plans were to dedicate a wooden temple to the victims of Operation Storm in Srpska Krajina in 1995, which was the last major battle of the Croatian War of Independence, but Bishop Vasilije of Srem managed to raise money for a bigger church.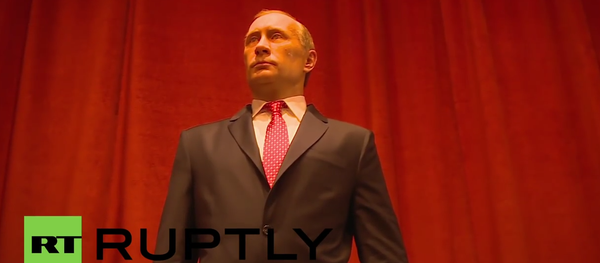 Branko Simonovic, a Banstol native, who initiated the construction, told local media that the 200 sq. m. church would look much like the Russian St. Nicholas church in Sofia, Bulgaria.
Simonovic gave several reasons for the seemingly strange decision to build a Russian-style temple in Serbia.
First, many Russians moved to Sremski Karlovci after the 1917 Bolshevik revolution.
Secondly, it was the temporary seat of the Russian Orthodox Church Outside Russia, and third, Russian emigrants did much to help the Serbian people.
Branko Simonovic believes that "Putin's church" will help breathe new life into Banstol, which had fallen into disrepair during the 1991-1999 Balkan war.
"Putin is an internationally recognized brand name and I don't see why we can't have something here dedicated to him. This could also be seen as a kind of a gift to him from us," Simonovic added.
The folks in Banstol and members of the Srem Diocese of the Serbian Orthodox Church hope that a church even unofficially named after the Russian president will encourage many moneyed people in Serbia to donate to its construction, Sputnik Serbia wrote.