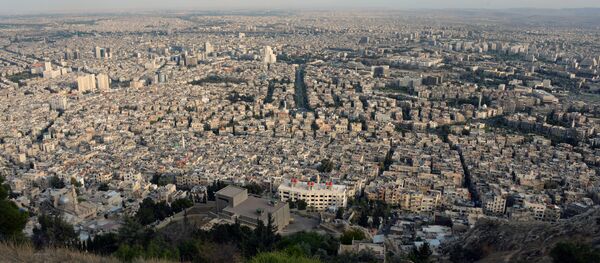 21 October 2016, 21:15 GMT
YUZHNO-SAKHALINSK (Sputnik) – A military presence in Syria is not Russia's aim, but just a way of helping legitimate power in combating terrorism, Kremlin spokesman Dmitry Peskov said Saturday.
"The matter is that the temporary dislocation or base is not the aim, but the means of achieving the aim, and the aim, on its part, was declared by the president immediately, to help the legitimate Syrian authorities to combat terrorism, the Islamic State [IS, banned in Russia] and other terrorist groups," Peskov said in an interview in the "Vesti v Subbotu" show.
"Syrian territory needs to be liberated. It is necessary to liberate [it] and to do everything possible to prevent the country from dividing … This may end up in a catastrophe for the region," Peskov added.