According to German newspaper "Welt am Sonntag", the foreign policy spokesman of the Left Party, Jan van Aken, informed the Turkish Federal Foreign Office about his plans to visit the Turkish base and talk to 250 Bundeswehr soldiers stationed there.
However, so far, the Turkish authorities have not responded to his request.
"There has been no reply to the request I've sent on Wednesday to the Federal Foreign Office," van Aken told the newspaper.
The politician demanded that the Bundestag should not adopt the upcoming extension of the Incirlik mandate in November if Turkey bans German MPs from visiting the military base again.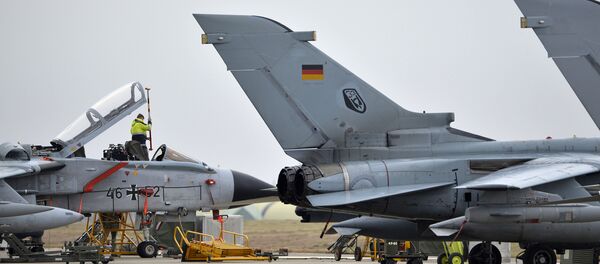 8 September 2016, 20:41 GMT
In June, Ankara restricted a delegation of German lawmakers' access to the airbase after the German parliament adopted a resolution recognizing the early 20th century massacre of ethnic Armenians by the Ottoman Empire as genocide.
Earlier, a representative of the Turkish parliamentary committee on defense warned members of the German Bundestag against raising the Armenian issue again, a statement that clearly sounded like a kind of threat, the politician noted.
On October 5, German lawmakers finally managed to visit the Bundeswehr servicemen at the Turkish Incirlik Airbase, although some of them claimed that their visit didn't seem to be very welcome.