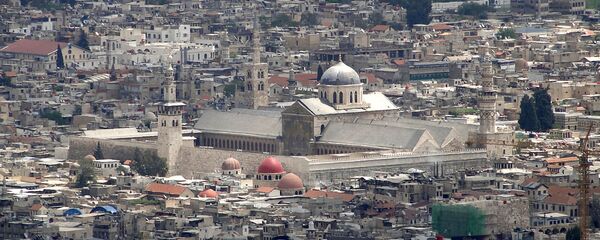 17 October 2016, 13:32 GMT
"Turkey is following the US presidential race with great interest. Sensing the outcome of the election might significantly influence ties between Turkey and the United States, many local columnists have been discussing which new US president will be better for the US-Turkey relationship," the Washington-based media site Al-Monitor which reports on the Middle East writes in its analysis on the issue.
"The pro-government media seems to be a bit more sympathetic toward Donald Trump, while anti-government media is siding with Hillary Clinton," it notes.
The outlet further explains what is behind the choices.
"The July 15 attempted military coup was a breaking point in a myriad of ways," it says, adding that Clinton's and Trump's reactions to this traumatic event and Fethullah Gulen's possible extradition shaped public opinion in Turkey.
"That's when things took a clear turn, as the pro-government media, which previously criticized Trump for his 'banning Muslims' stances, shifted toward him thanks to his clear support for Turkish President Recep Tayyip Erdogan," it says.
Things got much more complicated for Clinton, it says, who was seen as a supporter of the Gulen movement and its head, controversial cleric Fethullah Gulen, whom the government blames for the attempted coup.
Earlier in October, Turkish daily Sabah published an article headlined "Religious donations [referring to Gulenists in this context] went to Clinton."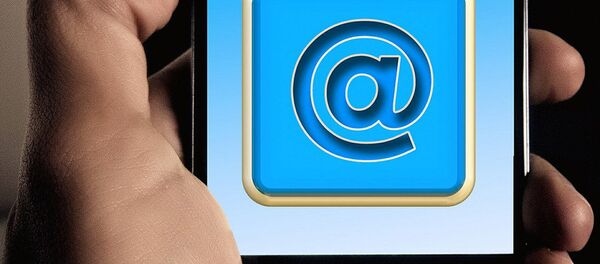 16 October 2016, 16:59 GMT
On September 28, newspapers Yeni Safak and Yeni Akit published news about the latest operation against the Gulen movement's civil society association Kimse Yok Mu, which resulted in 41 people being taken into custody.
According to the news, the money that was allegedly collected for humanitarian purposes during the Muslim Eid al-Adha (Feast of Sacrifice) was illegally transferred to the United States. Moreover, the news reported that $1 million was allegedly donated to Clinton's election campaign and that firms tied to the Gulen movement have been lobbying for Clinton in the United States.
The similar view has been echoed by the country's Daily Sabah.
"The question, 'Which candidate is better for Turkey?' is a dividing line for most Turks, as Clinton has rallied the support of Turkish Americans and Trump being the favorite in Turkey," columnist Mahmut Ovur wrote in his article earlier in September.
"The support Clinton has garnered from Turks living in the US is primarily propelled by the Gülenist Terror Group (FETÖ) presence in that country as well as her approach to the Justice and Development Party (AK Party) and the Republican People's Party (CHP)," he explained.
Clinton's ties to FETÖ, he said, are not limited to financial support alone, as "FETÖ penetrates Clinton's politics deeply."
This is quite certainly a source of anxiety not only for AK Party supporters but anyone who currently lives in Turkey, the columnist explained.
The number of Trump sympathizers in Turkey is on the rise, he added, attributable to Trump's remarks about Turkish President Recep Tayyip Erdoğan and his claims that Central Intelligence Agency (CIA) agents were in Turkey on the night of the coup attempt.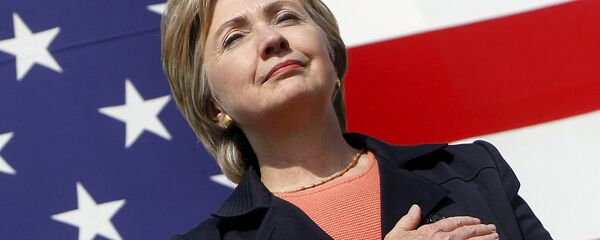 11 October 2016, 15:43 GMT
However the author noted that the above is not the only criterion used to asses Clinton and Trump. The main factor for winning support is their differing perspectives on foreign policy.
"The idea that Clinton cannot extend herself beyond the role of female representative of US politics and supporter of the geopolitical formation of micro-statelets in Syria — and other countries — while the US continues its geopolitical efforts to implement its "controlled chaos" policy in geostrategic regions around the world," he said.
Despite making remarks which are both "racist and exclusive," Trump meanwhile says that he will focus on existing states and emphasize world peace as the Republican candidate – "in stark contrast with the former spearheading policies of the Republican Party that resulted in the Iraq invasion and ensuing chaos in foreign relations in the past."
This view is echoed by Kayahan Uygur from Gunes newspaper who says that "Trump's racism is exaggerated, and he is not scared of Islam."
Even then, he added, Clinton, who is "war-instigating and in pursuit of tension" is no less racist than Trump, considering her political record and President Barack Obama's well-known foreign policy.
Ismail Caglar, writing for the daily Turkiye, argued that whoever comes to power "cannot be worse than Obama," but it seems that Trump will be more advantageous for Turkey-US relations.
"On the other hand, Turkish critical media don't agree with pro-government media blowing Trump's horn," Al-Monitor says.
Meanwhile, President Erdogan, it notes, remains well-balanced in his support of the presidential candidates.
"I respect the will of American people. I can't give any declaration of support," the website quotes him as saying.
"I worked for 14 years with Republicans and Democrats, Mr. Bush and Mr. Obama. Any rupture with the US is not under consideration; continuation is fundamental in politics," he stated.