24 October 2016, 14:21 GMT
Since 90 percent of the kingdom's income is derived from oil exports, the price drop, from over $110 per barrel in mid 2014 to a low of just over $30 recently, is a disaster, as national monetary reserves are depleted at a breathtaking rate.
In 2015, Saudi foreign reserves were estimated at $654.5 billion, after the Saudi monetary agency lost almost $73 billion following the oil price drop, according to a 2015 Al Jazeera report. The monetary agency also withdrew some $70 billion managed by overseas financial institutions, and the state budget deficit that year was estimated at $98 billion. This year's budget deficit is expected to be only slightly smaller. Riyadh, in an unprecedented move, offered its first international bond sale last week, worth $17.5 billion, to bring in additional much-needed cash.
Mohamed Al Tuwaijri, the kingdom's deputy economy minister, said during a discussion of the Saudi economy, broadcast on Wednesday night: "If we didn't take any reform measures, and if the global economy stays the same, then we're doomed for bankruptcy in three to four years."
To slow the drain on the kingdom's treasury, Saudi leaders have resorted to cutting costs and expenditures, especially in the social sector.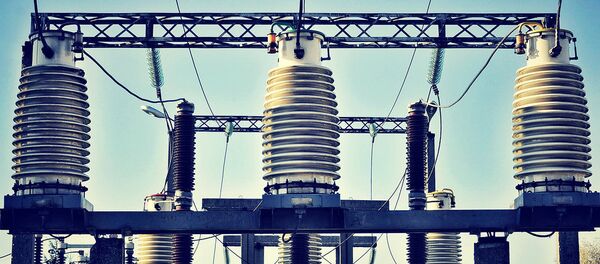 23 October 2016, 17:26 GMT
Earlier this year, Saudi state media announced that the country's finance ministry would cut spending, adopt new taxes, and reduce price subsidies for fuel, water and power.
But Saudis will not starve, it is worth noting, as popular citizen subsidies indicate that a Saudi work ethic is different from that of a country like the United States.
"The amount worked [among state employees] doesn't even exceed an hour [a day] — and that's based on studies," Al Tuwaijri said, during the conference.
Even with the threat of reduced subsidies, government employees have little incentive to work, as they continue to be paid even if they lose their jobs, according to the Times. There are frequent additional perks given to civil servants as well, such as the one-time disbursement of the equivalent of two months' pay to every bureaucrat at the time King Salman took the throne in early 2015, amounting to some $32 billion.
Some two-thirds of all employed Saudis work for the government, and Riyadh spent some 45 percent of its annual budget, about $128 billion, to pay their wages last year alone.

23 October 2016, 07:18 GMT
Kingdom leaders are very reluctant to change the status quo, preferring, according to RT, to instead introduce a sales tax, charge pilgrimage visas, eliminate many energy subsidies, and introduce new road tolls.
However, extraordinary times demand extraordinary measures, and those have arrived. So-called underperforming civil servants can now be fired after three years. At some departments, employees are now required to register their presence in the workplace several times a day, by swiping ID cards.
According to Forbes, top Saudi officials had salaries cut by at least 20 percent recently, and car and phone allowances were sequestered in September. Annual leave for ordinary government workers has been capped at 30 days.
However, the administration of King Salman is reportedly reluctant to introduce harsher measures, as easy money and expensive Western perks have long been the kingdom's guarantee against political and social unrest.
Maybe selling all those abandoned luxury cars that Saudis have left rusting in the streets could help to sustain the national economy.