Johannes Dimroth, a spokesperson for the German Interior MInistry, did not reveal the identities of the diplomats or the status of their applications, but did acknowledge that the actual number could be higher, since diplomatic status is not typically a part of asylum application.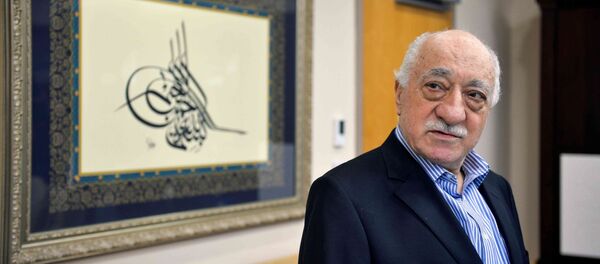 13 October 2016, 14:52 GMT
Turkish television reports over 35,000 people have been jailed for being connected with the quashed overthrow, along with 200 recalled diplomats. It is suggested the asylum seekers are suspected of being affiliated with American-based Muslim cleric Fethullah Gulen, who Turkish authorities believe was a driving force behind the coup, and have been pressuring Washington to extradite to Ankara since the uprising.
Gulen has repeatedly denied any ties with the incident, decrying all military coups, and has accused the administration of President Recep Tayyip Erdogan of staging the coup as a pretext to harass the cleric and return him to Ankara, where he likely would be imprisoned and possibly executed.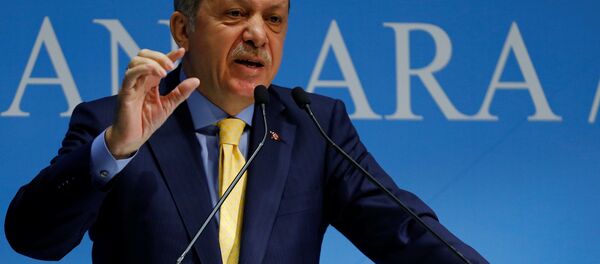 12 October 2016, 20:57 GMT
In August, Gurcan Balik, former advisor to then Prime Minister Ahmet Davutoglu, was arrested for being connected to Gulen, with former ambassador to Canada Tuncay Babali arrested on the same day. Ali Findik, former ambassador to Costa Rica, has been incarcerated in Ankara as well.
Justice Minister Bekir Bozdag told Turkish network NTV that Ankara plans to arrest an additional 3,900 people for their involvement, while some 26,000 have been released into "judicial control."
The ill-fated takeover attempt began when a small, ill-prepared faction within the Turkish military proclaimed authority over the government and used tanks and helicopters to combat forces claiming loyalty to President Erdogan and the ruling Justice and Development Party (AKP). Almost 250 people were killed and 2,100 were injured as a result.