Given how long the Clintons have been in politics, they have, unsurprisingly, assembled a long list of both allies and enemies. As Zero Hedge points out, many of the allies enjoyed cushy positions within the Clinton Foundation, despite obvious conflicts of interest.

25 October 2016, 17:01 GMT
As Chelsea Clinton began to take on a more active role in the organization, she sought to rein in those with too much influence by appointing Eric Braverman as CEO. He resigned suddenly, allegedly "after being pushed out by long-time Clinton loyalists," Zero Hedge noted.
Emails from Clinton campaign chair John Podesta, released by WikiLeaks, suggest that Braverman is the anonymous source who told a journalist to "follow the money and find the real [Hillary Clinton] scandal."
An email exchange between Podesta and Neera Tanden, president of the Center for American Progress, shows Tanden speculating that Doug Band, a businessman who assisted in the creation of the Global Initiative, was behind the comment.
"I'm hoping someone is keeping tabs on Doug Band. Quote in here is from someone who worked in Clinton Foundation," she writes. Podesta appears to correct her, suggesting Eric Braverman is the culprit, to which she replies "holy Moses."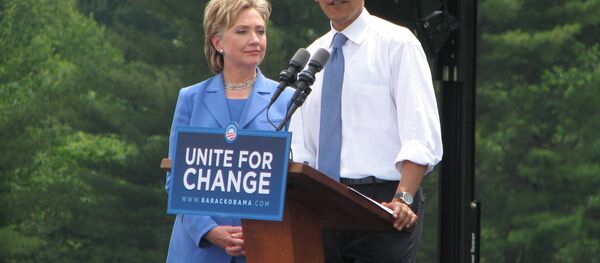 25 October 2016, 15:42 GMT
No public explanation was given for Braverman's resignation, but during his short tenure he "diversified the foundation's board beyond the Clintons and their longtime political allies and restructured its finance department," according to Politico.
His resignation also came soon after an email from Clinton aide Huma Abedin suggested that Hillary Clinton was currying favor with the King of Morocco.
"This was [Hillary Clinton]'s idea, our office approached the Moroccans and they 100 percent believe they are doing this at her request. The King has personally committed approx $12 million both for the endowment and to support the meeting," Abedin wrote.
"She created this mess and she knows it."
As Zero Hedge suggests, this was "the questionable 'contribution from foreign governments with lax oversight' that ultimately caused Braverman to resign."