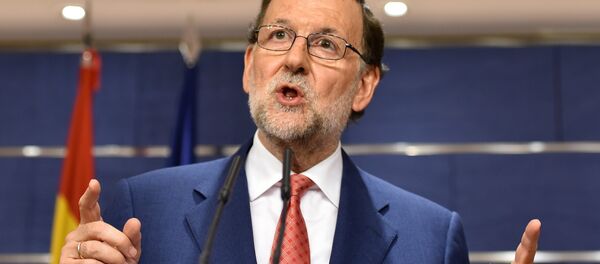 2 September 2016, 10:04 GMT
MADRID (Sputnik) — Mariano Rajoy from the Spanish Popular Party (PP) on Tuesday agreed with a proposal of Spain's King Felipe VI to stand as a candidate for prime minister's office.
"The King has proposed my candidature and I have accepted the offer," Rajoy said at a press conference, following the meeting with the king.
He added that he would do anything he could to rule the country as a part of the minority government and would exert all necessary efforts to make the government stable.
On Monday and on Tuesday, Felipe VI held consultations with leaders of country's political parties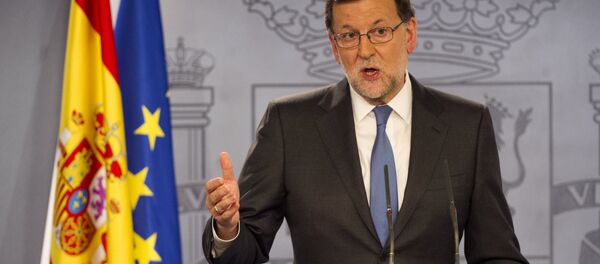 31 August 2016, 12:16 GMT
On August 31 and September 2, Rajoy failed to gain the necessary majority in the parliament at the two rounds of elections as the Spanish Socialist Workers' Party (PSOE) voted against him both times. On Sunday, PSOE said that it would abstain in the upcoming parliamentary vote on the prime minister candidature so that Rajoy could remain in power.
If the prime minister is not appointed till October 31, the new round of nation-wide elections, which will become the third in 2016, must be held on December 25, on Christmas.