GENEVA (Sputnik) – Ukraine remains one of the largest humanitarian programs of the International Committee of the Red Cross (ICRC) as there are serious humanitarian problems in the country, ICRC President Peter Maurer said Tuesday.
"If I look at our planning, we consider that Ukraine will remain for some time one of the largest operations of ICRC. I don't foresee a fundamental change in the level of the program. So we will just continue roughly with the same level as in the past," Maurer told RIA Novosti.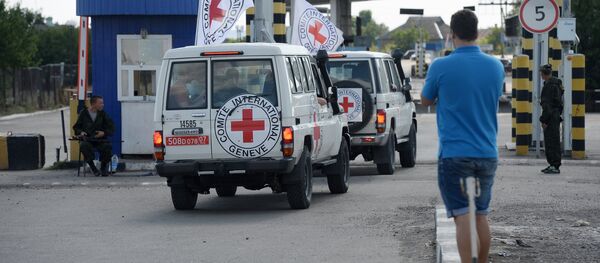 He added that Ukraine would remain the 7th largest program for ICRC, because of the existing humanitarian problems in the country.
In April 2014, Kiev authorities launched a military operation to suppress pro-independence militia in the eastern Ukrainian Donbas region. In February 2015, the two sides reached a ceasefire deal after talks brokered by the leaders of Russia, France, Germany and Ukraine — the so-called Normandy Format — in the Belarusian capital of Minsk.
More than 9,600 people have been killed during the conflict, while over 22,400 have been injured, according to UN estimates.