New Delhi (Sputnik) — India has convinced Ukraine to provide engines that can be fitted in the improved Krivak class frigates that India is to purchase from Russia. India's Defense Minister Manohar Parrikar said that a consensus had been reached with Ukraine for power plants to be fitted in the Russian made frigates.
"Discussions started long back. The only problem was because of the Ukraine-Russia conflict as the ship's power plant is Ukrainian. Now, we will buy the power plant and fit it on the ship."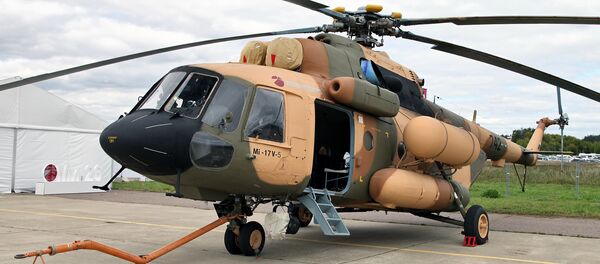 25 October 2016, 17:42 GMT
During the India-Russia annual summit held in Goa earlier this month, an inter-governmental agreement was signed wherein it was stipulated that India would buy four improved Krivak class stealth frigates from Russia. The basic structure of two frigates has already been completed in Russia, while the other two frigates will be constructed at Indian shipyards with associated technology transfer.
"All Indian equipment will be fitted on the frigate. So, it is a stealth variety where we are involved in the design," Parrikar said.
It is expected that a brief discussion on the purchase of stealth frigates will be held during the Indo-Russian Inter Governmental Commission on Military Technical Cooperation meeting scheduled for October 26 in New Delhi.