Last Friday, the US Navy announced that the amphibious assault ship USS Wasp (LHD 1) will join the USS San Antonio for anti-terror operations. Once this mission is complete, however, the Wasp will take a brief respite before making its way to the other end of the world in the fall of 2017.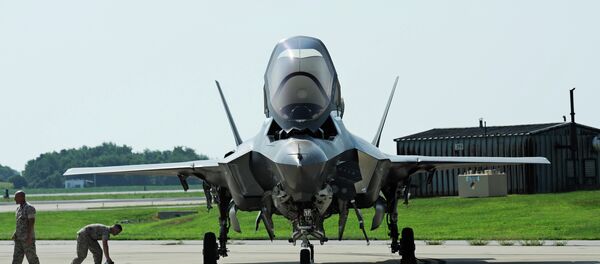 1 September 2016, 21:24 GMT
"As part of the rebalance strategy to increase the Navy's presence in the Pacific Fleet, USS Wasp will move from Norfolk, Va., to Sasebo, Japan," reads a news release from the US Navy.
"USS Bonhomme Richard (LHD 6) will relocate to San Diego, Calif. to undergo modernization."
The Wasp was recently upgraded to accommodate the F-35B, the US Marine Corps' Short Take-off Vertical Landing variant of the fifth-generation fighter jet. The aircraft will likely be deployed along with the amphibious ship. The vessel has also had a number of its weapons systems modernized.
"Wasp has also received upgrades to the combat systems suite to include upgrades to MK 2 Ship Self Defense System, SPQ-9B horizon search radar, MK 57 NATO Sea Sparrow Missile System, and upgrades to the shipboard local area network (LAN) and data link capability," the statement reads.
"The rotation is the latest move in Navy's ongoing Pacific rebalance, a plan to put the most advanced and capable units forward in order to support the United States' commitments to the defense of Japan and the security and stability of the Indo-Asia Pacific region."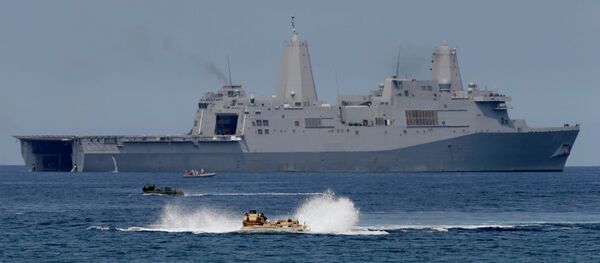 25 October 2016, 17:51 GMT
Japan recently received its own batch of F-35 fighters.
"The F-35A has a remarkably advanced system. This highly sophisticated 5th generation fighter will bring a great development to air operations as a game changer," said Gen. Yoshiyuki Sugiyama, Japan's Air Self Defense Forces Chief of Staff, according to a statement from the plane's developer, Lockheed Martin.
The Pentagon's activities in the western Pacific Ocean have primarily revolved around the South China Sea, where Beijing has a constructed a series of artificial islands. Conducting what it calls "freedom of navigation" operations, the US Navy has sailed within the 12-mile territorial limit of these land reclamation projects, despite warnings from Beijing.
A highly-contested region through which roughly $5 trillion in international trade passes annually, most of the South China Sea is claimed by China, though there are overlapping claims by Malaysia, the Philippines, Vietnam, Brunei, and Taiwan.
Neither the United States nor Japan have any territorial claims in the region.