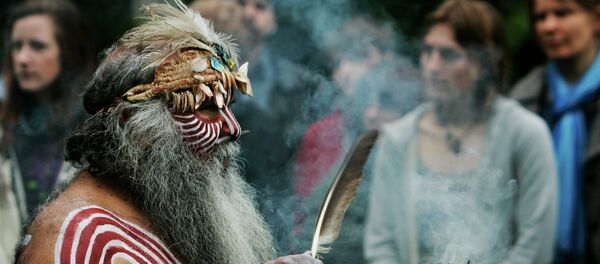 28 September 2016, 02:43 GMT
On Tuesday Australian businesswoman Gina Rinehart announced a joint bid with Chinese company Shanghai CRED Real Estate, worth A$371 million (US$289 million),  to buy Australian beef producer S. Kidman and Co, owner of Australia's biggest farming estate.
Rinehart, who until recently was Australia's richest person, is chairman of Hancock Prospecting, a privately owned mineral exploration and extraction company. On Tuesday, her fortune was valued by Forbes at $8.5 billion, having been hit by a fall in iron ore prices.
Amid fears about selling Australian agricultural assets to foreign investors, the Australian government has twice declined to approve bids for S. Kidman and Co.
In April, a bid was rejected from Shanghai CRED Real Estate and China's Hunan Dakang Pasture Farming Co Ltd. If successful, the Chinese investors would have taken control of 80 percent of the firm, and along with some minority Australian investors.
The latest joint venture, called Australian Outback Beef Pty Ltd (AOB), proposes that 67 percent of S. Kidman and Co. will belong to the Australian Rinehart, and 33 percent will be owned by the Chinese.
The bid has been called the most favorable by S. Kidman and Co.'s managing director Greg Campbell, although it faces competition from a consortium of Australian graziers called BBHO.
The final word on the sale of S. Kidman and Co. and other Australian companies goes to Australian treasurer Scott Morrison. 
In August Morrison upheld a decision to block China's State Grid Corp.  from buying 50.4 percent of state-owned electricity company Ausgrid, citing national security concerns. 
The decision was criticized by China's Commerce Ministry, which stated that "the decision points to uncertainties in Australia's investment environment and will severely dampen the enthusiasm of Chinese firms to invest in Australia."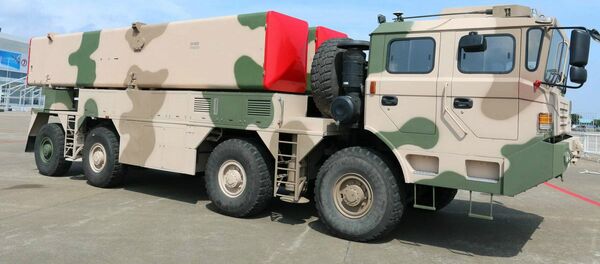 26 October 2016, 16:04 GMT
Chinese investors have also recently bid for Australian medical care provider GenisisCare, and security company SecureCorp.
Mikhail Belyaev of the Institute of Stock Market and Management told Sputnik that Chinese investors see Australia as an important base in the Asia-Pacific region. He said they will eventually prevail, despite opposition from Australia "and its 'consultants' in the US and UK.'"
"China sees Australia in its sphere of interest. It is clear that China will go on the offensive to win some enterprises. It's also clear that Australia will resist this attack from China, not least because it threatens a certain loss of political weight and economic sovereignty. Basically, this is submission to a stronger opponent," Belyaev said.
"The merger and acquisition process of Chinese and Australian assets will be jerky and fitful, but it's very, very difficult to resist China. China is not coming to Australia for one year, nor for five, ten or even 20 years. If something can be highlighted about its strategy, it is a consistent and long-term pressure, perhaps it's not bright and explosive, but it is constant. China is striving for broad penetration in Australia," the analyst said.
For their part, Australian firms are also seeking investment in China. More than 200 Australians, including Queensland state ministers, agricultural producers and exporters arrived in Shanghai on Sunday, forming Australia's largest ever private trade delegation.
"The arrival of the Australian delegation is in line with the country's policy of developing trade and economic links with China," said Jiang Yuechun, director of the Chinese Institute of International Studies' Center for World Economy and Development.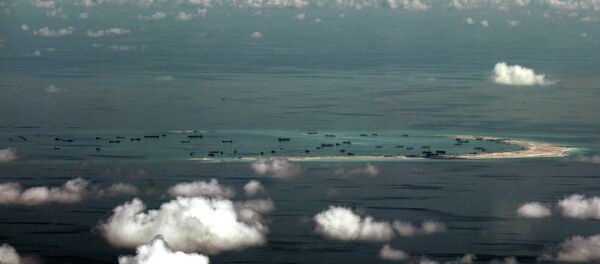 13 October 2016, 21:11 GMT
He told Sputnik that despite Australian fears, Australian business stands to reap similar benefits from cooperation with China.
"The prospects for Chinese-Australian trade and economic relations are quite favorable, since the countries have secured an agreement on free trade. The two countries have some political differences. That particularly concerns the development of military ties between Australia, the US and Japan, which has a negative impact on Chinese-Australian economic and trade relations," Yuechun said.
"At the same time, the successful experience and development of the Chinese economy is a positive thing for Australia. I am sure that the development of links with China is in the fundamental interests of Australia, particularly economically. That's why the development of Chinese-Australian relations is of great importance, an opinion which has been shared by all Australian governments."