WASHINGTON (Sputnik) — The US corporate mainstream media are pulling out all the stops to ensure that Hillary Clinton is elected president of the United States and her Republican rival Donald Trump is kept out of the White House, US analysts told Sputnik.
"Of course, the media are manipulating the US elections as the media also participate in working with the government to manipulate feelings towards wars," Cindy Sheehan, one of the leading anti-war activists in the United States, told Sputnik.
Not only the US corporate media, but global media are owned by just a handful of powerful elites that use their outlets to further the elitists' agenda, which includes engaging in endless wars and serving financial interests, Sheehan, a Gold Star mother whose son was killed in US military operations in Iraq in 2004, added.
"It appears that even though Trump is a member of the elite, it is obvious that the corporate media are shilling for Hillary Clinton who has proven credentials of being a tool of the war machine and Wall Street," she noted.
The US corporate media were especially focused on trying to distract the American public from learning the embarrassing evidence of Clinton's corruption and secret dealings revealed by WikiLeaks and alternative media, Sheehan said.
"Many crimes of Clinton have been exposed by the newest WikiLeaks' revelations, but the media are cooperating with her campaign to blame Russia and Russian President Vladimir Putin (without proof)," she stated.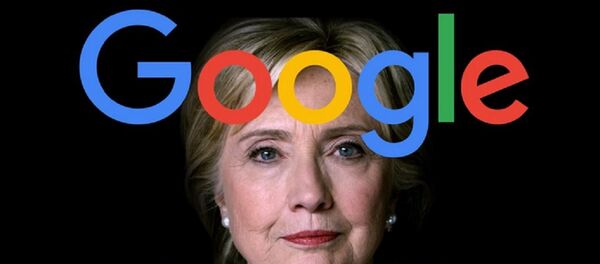 12 September 2016, 11:00 GMT
Sam Husseini, founder of the VotePact.org — a forum that encourages genuine political alternatives to the two major political parties in the United States — told Sputnik the corporate media were trying to condition the American public to believe that Clinton was the inevitable and unavoidable candidate before a single vote had been cast.
"Major media gave Trump and Clinton trillions of dollars in free coverage. Clinton was christened the inevitable nominee before a single primary was held. This election is largely the triumph of celebrity," Husseini said.
The three presidential debates between Clinton and Trump had also been carefully limited and manipulated by the major media corporations, Husseini pointed out.
"The commission on presidential debates has formed a de facto debate cartel with the major TV networks — CNN, NBC, ABC, FOX [and] CBS with C-Span tagging along. They choose and frame 'the issues'," Husseini explained.
Analyst and author Dan Lazare told Sputnik the current level of corporate media manipulation exceeded all previous efforts to do so in US national elections.
"Of course, the mainstream media is trying to manipulate the election. This is the normal course of action in the best of circumstances, but this time it's really pulling out the stops," he said.
Lazare emphasized that the corporate networks were going all out in their efforts to discredit Trump in any way they could.
"With Trump accused of everything from being a 'Russian puppet' to an anti-Semite, the 'pile-on,' as he terms it, has been amazing," Lazzare said.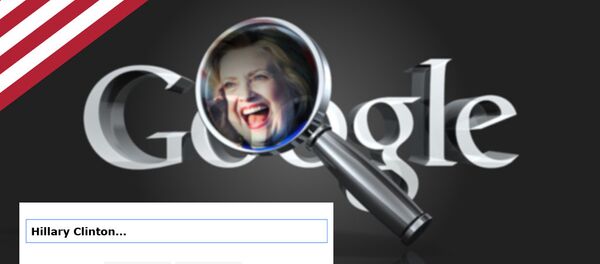 13 September 2016, 21:56 GMT
Liberals have played along with these efforts because they see Trump as a threat to democracy and are therefore willing to ally with anyone to see him stopped, Lazare observed. However, they needed to realize that the consequence of this course of action would be a suffocation of all independent discussion by the dominant center-right.
"With Julian Assange shut down, Chelsea Manning will likely die in prison while Edward Snowden will remain a hunted man in exile. Critics of American power will find themselves more marginalized than ever," Lazare warned.
Jim Jatras, a former adviser to the Republican leadership in the US Senate, agreed that the level of corporate media bias in the current election coverage was unprecedented.
"It is generally understood that the America media tends toward the Left and the Democratic Party… But what we see in 2016 is far away from anything we've ever seen before in the mainstream media's dropping even the pretense of neutrality in their zeal to elect Hillary Clinton," he told Sputnik.
Jatras recalled that for weeks, virtually all the US corporate media outlets had hyped Trump's crude talk caught on a microphone 11 years ago, and were also giving enormous coverage to entirely unproven groping accusations against him, while relegating thousands of pages of WikiLeaks documents revealing corruption and abuse to the back pages.
"The networks gave more than seven times more air time to Trump's lewd language than hard evidence of corruption by Clinton and her team," he said.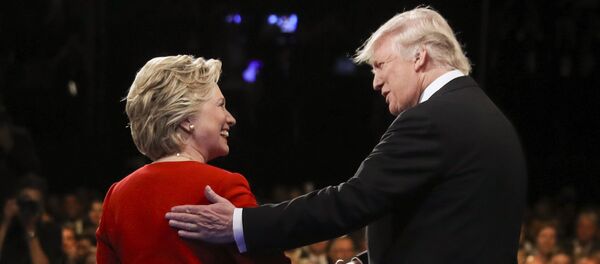 25 October 2016, 15:53 GMT
Jatras estimated that about half the American public totally believed everything they were fed the corporate mainstream media.
"The other half believes that everything in the mainstream media is a lie. The latter rely more and more on social media and 'alternative' media on the Right and Left," he explained.
Jatras also observed that a growing segment of the American public was discovering a skill once well-honed by the citizens of the former communist countries: reading between the lines of the official media because they assumed it to be full of lies.
Millions of Americans, therefore, "already make their own informed comparisons to samizdat, or alternative media, foreign sources like Sputnik, and the rumor-mill to guess what the truth might be," Jatras added.
The US corporate media was not just a tool of the bipartisan ruling establishment, but was an integral part of it, Jatras insisted.
"If Hillary [Clinton] wins, that entity will see itself as triumphant and will become increasingly intolerant of dissent. The atmosphere will in some respects resemble the Soviet Union during the period of Brezhenevite 'stagnation,' though the means of enforcement will be different," he predicted.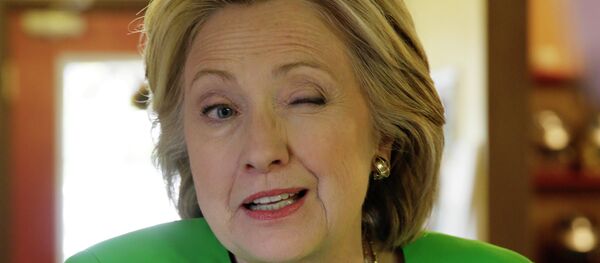 9 September 2016, 03:08 GMT
However, instead of imprisonment, future US independent writers and thinkers would likely be threatened with their jobs over allegations of "hate speech" or similar alleged breaches, Jatras warned.
Professor of neuroscience and political commentator John Walsh observed that the US corporate media has widely practiced their own self-censorship.
"The major problem has been the near total domination of political discourse by Big Media, and that has been extraordinarily one-sided, to put it mildly, for Hillary Clinton. And the rest self-censor for fear of being… shunned by their peers," Walsh told Sputnik.
However, such approach has landed the US ruling elite in trouble because they had to pull off their mask in the efforts to get Clinton elected, Walsh said.