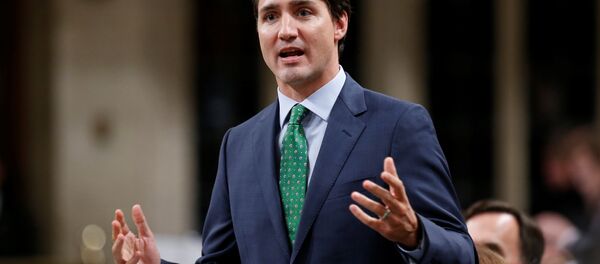 27 October 2016, 12:25 GMT
MOSCOW (Sputnik) — According to the RTBF broadcaster, the first round of the manifestations, bringing together ordinary citizens and members of trade unions, is expected to last from 12 p.m. to 2 p.m. local time (10:00-12:00 GMT).
The protesters are set to gather again at 5 p.m. outside the European Commission building.
The Alliance d19-20, which unites various agriculture movements and trade unions, urged "all the organizations and all the citizens to gather in front of the commission building to put pressure on [CETA] discussions," according to the broadcaster.
​Earlier in the day, Belgian Prime Minister Charles Michel said that the European Union and Belgium had reached a common position on signing CETA trade deal.
​
Brussels and Ottawa were expected to sign the free trade deal at a joint summit on Thursday, but Belgium's region of Wallonia refused to give the country its approval to sign the deal. Under the Belgian legislation, every region has a right to reject the accord.
CETA, if approved, would eliminate the vast majority of the existing tariffs between the European Union and Canada, but the opponents fear that it would negatively affect standards and regulations on environmental protection, health, safety and workers' rights.