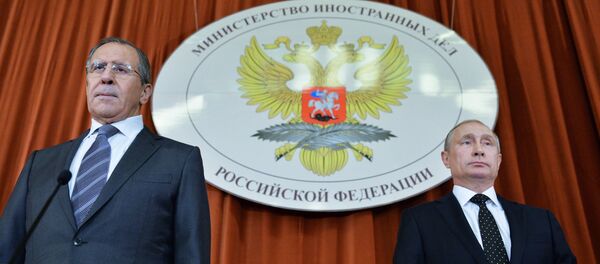 27 October 2016, 05:35 GMT
SOCHI (Sputnik) — The meeting's participants suggested that the United States is failing to separate terrorists from opposition forces in Syria intentionally, Nikolai Zlobin, the president of the Center on Global Interests, who participated in the session, told reporters.
"Of course, Syria and in particular Aleppo and Mosul were discussed. It was said that the example of Syria showed different policies and attitudes of Russia and the United States, as well as what is considered a priority. An opinion was voiced that the US is suspected of deliberately failing to separate [Syrian] opposition from militants," Zlobin added.
According to Zlobin, Lavrov told the Valdai club participants about "details concerning the number of militants, weapons and humanitarian corridors."