"Brussels is nervous since there are people who question … fairytales of EU bureaucrats about a better life in the European Union, as well as so-called peace and stability ensured by NATO. In fact NATO has ensured the opposite. The alliance has violated and trampled down on national freedom and sovereignty instead of protecting them. NATO supports overthrowing legitimate governments through bombings instead of advocating democracy," Pernar said.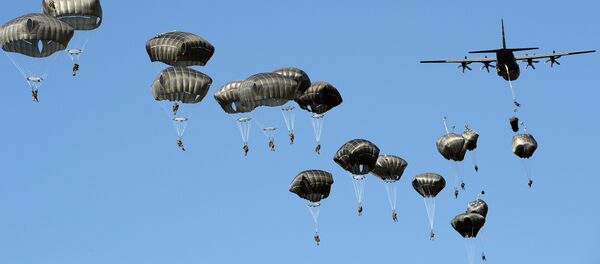 27 October 2016, 09:33 GMT
Ivan Pernar is a Croatian activist and politician, member of the Zivi Zid populist political party (literally translated as "Living Wall"). He is well-known in the country for organized demonstrations in February 2011 outside the Croatian government building aimed at forcing the resignation of then-Prime Minister Jadranka Kosor. Demonstrations turned into to mass protests and Pernar was arrested several times for disturbing public order. After the demostrations he founded the Alliance for Change party, which turned later into Zivi Zid political party. As its candidate Ivan Pernar was elected to the Croatian Parliament in 2016.
The politician insisted that NATO is "posing a threat" to the whole world, "just like Germany under Hitler."
The Croatian politician praised Moscow for its independent stance in the international arena.
"If not for Russia, no one would have stood up to this. The United States would have been able to bomb and doom to destruction any country that does not want to serve [Washington's] interests," he said.
© Ivan Pernar
Croatian politician Ivan Pernar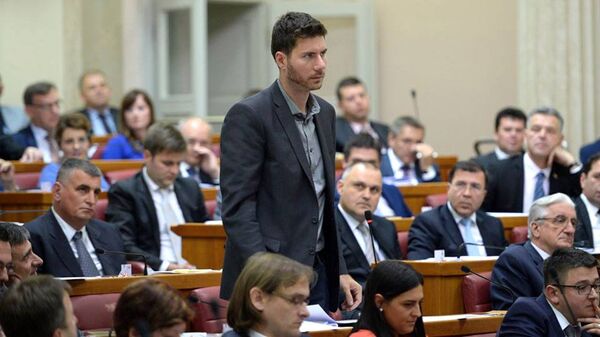 Croatian politician Ivan Pernar
Pernar was also convinced that Croatians have realized that NATO brings "only harm," pointing to the massive influx of refugees which the European Union has struggled to deal with.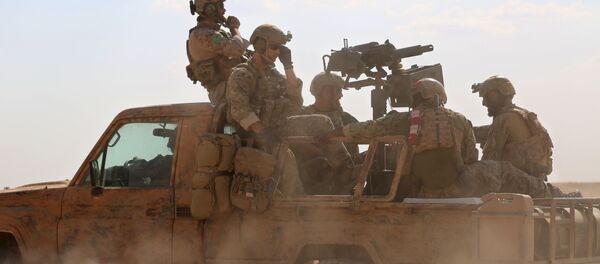 27 October 2016, 08:02 GMT
"The wave of refugees who we must take care of is a direct consequence of Washington's activities around the world. The US is playing stupid: at first they cause chaos and then they say that you should sort it out by yourself. It's impossible to imagine Russia do something like this," he said.
The politician cited Moscow's limited military engagement in Syria as an example.
The politician cited Moscow's limited military engagement in Syria as an example.
"Russia's operation in Syria is based on international law. Moscow was invited by the legitimate Syrian government. At the same time Washington's intervention, like all its operations, does not have a legal basis. This is why the US has opposed the International Criminal Court (ICC) based in The Hague. No one can put US presidents and generals on trial. The United States does not punish itself and no one else is capable or dares to," he said.