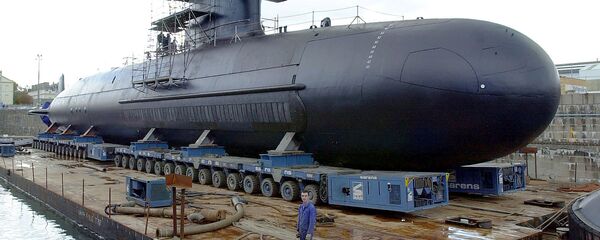 27 October 2016, 14:03 GMT
New Delhi (Sputnik) — During the India-Nepal Joint Commission meeting held in New Delhi on Thursday India agreed to expedite several cross border projects.
"The Joint Commission reviewed the progress in projects covered under the Lines of Credits, and agreed to expedite their implementation. Both sides agreed to closely monitor progress of all development and infrastructure projects such as the Terai Roads, the cross-border rail links, development of integrated check-posts, cross-border transmission line projects, hydro-power project, cross-border oil pipeline, and address any bottlenecks on both sides to expedite the implementation of these projects," Ministry of External Affairs Spokesperson Vikas Swarup told media.
As part of India's continuing help with post-earthquake support to Nepal, it conveyed its readiness to move forward expeditiously on reconstruction projects in partnership with the Government of Nepal, within the inter-governmental framework of India's assistance package amounting to one billion dollars.
The fourth session of the India-Nepal Joint Commission was co-chaired by the Indian Minister of State for External Affairs Shri M. J. Akbar and the Minister of Foreign Affairs of Nepal, H.E. Dr. Prakash Sharan Mahat.
The Joint Commission reviewed the entire gamut of bilateral partnership as well as exchanged views on sub-regional, regional and international issues of mutual interests which include defense and security, border management, development of cross border transport infrastructure.